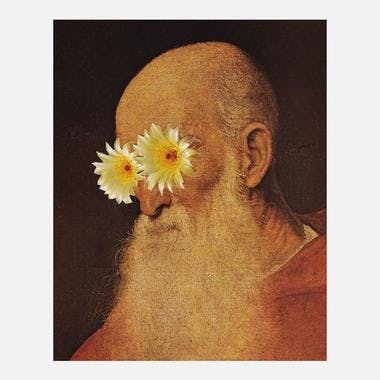 You Are Missing Out: FOMO, FOBO and Our Commitment Crisis
Berlin
Hobrechtstrasse 66 Berlin, 12047
Description
Thank you for being ⭐Interested. Over the past forty open discussions under the Psychoanalyis on the Street meetup at Stillpoint Spaces, we have covered emotional topics like Intimacy, deep topics like Death, and controversial topics like Pornography. Together, we've shared stories, debated ideas, and questioned our beliefs. But we've saved the most eagerly anticipated topic until now. You won't want to miss this one!
So.
Let's talk about FOMO. Fear of missing out.
Because: think about all the moving stories you will hear, the mind-opening ideas that you will receive, the profound questions you will entertain, not to mention the impressive and attractive people you will meet — who share your interest in engaging conversations and have free time in Thursday early evenings! How. Can. You. Miss. This?
And let's not forget FOMO's lesser-known evil twin: FOBO.
Fear of better option: Our inability to commit to a choice due to the anticipation of a potential better choice. It doesn't sound quite as catchy, does it? Perhaps there's a better way to phrase it.
However you call it, FOBO and FOMO are the two moons that orbit planet Commitment. Which, just like planet Earth, is undergoing an unprecedented ecological crisis, thanks in no small part to the pings and bloops and pop-ups that are all around this very text, right now.

Thank you again for being ⭐Interested. We always appreciate the level of commitment that can only be demonstrated by clicking a button on Facebook. Please do take a moment to peruse all the other events, many of which may be strictly Better, many of which should absolutely Not be Missed.
Join us on Thursday, 6th of September 2018, at 19:00 for our monthly Psychoanalysis on the Street Meetup to participate in an open discussion and share your thoughts, learnings, and stories about FOMO, FOBO, and our Commitment crisis.
About the facilitator:
Ulysses Nara is a writer, entrepreneur and Stillpoint Community member with a background in media and philosophy. 

Psychoanalysis on the Street is an open-discussion meetup for people interested in psychology, culture, and the arts. Our aim is to bring psychoanalysis out of the consulting room and to give individuals from all walks of life an opportunity to engage with the exploratory energy of depth psychology. No background in psychology is required.