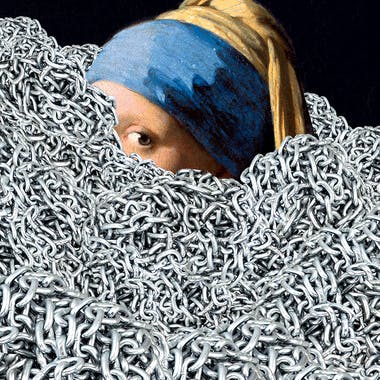 Workshop: Archetypal Sexuality
Berlin
Hobrechtstraße 66, Vordehaus EG Berlin, 12047
The Self
Sexuality
The Body
Culture
Description
Though we live in postmodern times, our understanding of sexuality still seems to be tied to the biological, with the most attention commonly given to the very sexual act – or centring on the differences of sexual acts themselves. But if we aim to grasp sexuality in its totality, then we often end up realising that it is a genuine cultural and social phenomenon, both in its practice(s) and its symbolic significance. In his text on the so-called Rosarium, Jung wrote about what he named archetypal sexuality – an understanding of sexuality as being related to spirituality, matter, and a sense of connectedness. An experience through which one could not only live one's body uniquely, but connect with another differently, therefore an experience that could go to the heart of, and address, the split between mind and body. We will explore what is meant by this and how it could apply to postmodern living.

Format
There will be a theoretical presentation on the subject for around 45 minutes including questions, followed by a one-hour group process, ending with half an hour reflection about the process and the content of the workshop.

In the groupwork, we will focus on notions of re-verie, re-flection, re-cognition and re-flexitivty as they link up with the subject matter guided by questions and exercises. Participants can share something about their feelings, thoughts, experiences, or a dream, be it one's own, or a dream someone might have told to you. It could be a vision you feel you've had, elements from your marriage, in short, anything that is meaningful to you in the context of the theme, i.e. sexuality. This is a process-oriented work that will aim to make manifest within a group of a different understanding of sexuality, and experience how it influences each of us. Hopefully, we will find out what archetypal sexuality is for us living today, and what is it for the group in this particular evening.

Workshop Facilitator
Dorte Odde holds a doctorate degree in Cultural Sociology and is a Jungian analyst (IAAP/DSAP) in private practice in Denmark, as well as a counsellor associated with Stillpoint Spaces International. She is an independent researcher and has held researching and teaching positions at various universities in Denmark, such as The Danish School for Pedagogy, NTNU, Norway and The School for Pastors, and is a founding member of The Society for Jungian Socioanalysis. She works as a psychotherapist/psychoanalyst, philosophical counsellor, coach and supervisor at On The Edge – conversations, relations, creativity, a consulting firm she also founded.