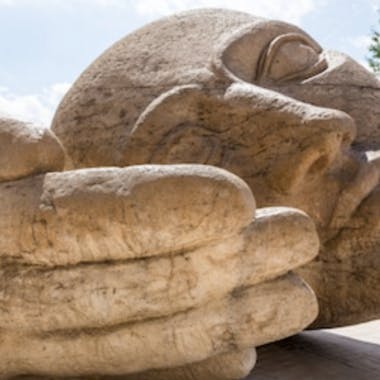 Learn about the Art of Active Listening
Zürich
Klosbachstrasse 99 Zurich, 8052
Description
"When someone really hears you without passing judgment on you, without trying to take responsibility for you, without trying to mold you, it feels damn good!" C.Rogers
What does it mean to have an active attitude while listening to another person, and what difference does it make? How can you achieve a deeper and authentic connection and increase the quality of your communication with others?
Active listening consists of a set of communication practices which facilitate the expression and comprehension of thoughts and emotions by creating an "authentic connection" between two human beings. It's an attitude towards ourselves and others, which involves sensibility, awareness and intuition to create empathy and expand our own inner world. 
Commonly used in therapy, counseling and education, it is applicable in many more contexts of our daily life, for example for conflict resolution with a colleague at work, or to create a deeper connection with a friend or your partner.  
In this two days workshop, you will learn, from a theoretical and experiential point of view:
The personal attitudes that help create comprehension and empathy with another person 
The most common pitfalls of communication, called "communication obstacles", and how to avoid them 
How to use verbal and non verbal techniques to improve the quality of your communication
The workshop will be conducted by Silvia Carbogno, Professional Counselor for personal and relational well-being, for individuals and organisations. (https://zurich.stillpointspaces.com/counselors/215, https://silviacarbogno.com).
This workshop is open to anyone willing to improve the awareness and the quality of his or her communication with others: within the family, among colleagues, with friends and in any other social context.
For additional information, please, contact me: counseling@silviacarbogno.com