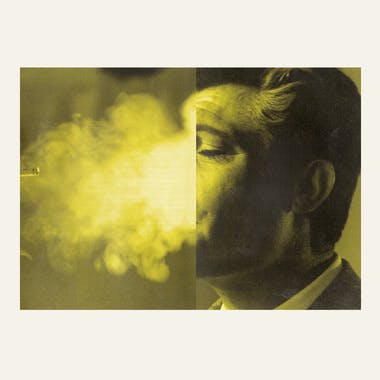 What Happens in Your Brain When You Try to Influence Others?
Berlin
Hobrechtstrasse 66, Vorderhaus EG Berlin, 12047
Description
We live in the age of persuasion. From the outcomes of political campaigns to our stand on issues such as global warming, immigration crisis and taxation, the fate of the most critical issues in our public life depends on persuaders working to influence public opinion. The research on social influence has been dominated by the motivation to understand the mind of the targets of influence (e.g. consumers, voters) in order to exert even more influence on them. Far less is known about the cognitive and neurobiological underpinnings of the source of the influence (e.g. spin doctors, financial advisers, pundits etc). This evening's seminar and discussion will be devoted to better understanding influence deployed from the source rather than the target.

Format
Cognitive neuroscientist Bahador Bahramiresearches the phenomena of persuasion and decision making drawing on social psychology, mathematical modelling, statistical analysis, and cognitive/biological modelling. Dr. Bahrami's abiding question is "How do we take a real world conversation and make that observable in the lab, and then take findings from the lab, back into the world?" By closely investigating through experimentation, he hopes to gain a better understanding of the psychology of the influencer and how they communicate around issues of uncertainty and risk. While these methods stand in stark contrast to the tradition of depth psychology, one might ask, "Is the consultation room not also like a lab?" and "Isn't the clinician in that consulting room a kind of influencer?"

We are excited to host Dr. Bahrami to learn more about his methods and findings and then to put him in conversation with psychotherapist Dr. Aaron Balick who will attempt to find overlap with him from the intersubjective perspective that lies at the heart of relational psychoanalysis.

During the lecture, participants will have a chance to contribute to the discussion by asking questions and providing feedback.

Lecturers
Bahador Bahramiis currently a visiting Humboldt Fellow at Centre for Adaptive Rationality in Berlin Max Planck Institute for Human Development. He became a medical doctor in Iran and then did his PhD in neuroscience in London. After working in Denmark (2008-10) and London (2010-2017) He moved to Germany in 2018. In September 2019, he will start a 5-year ERC-funded project on "overconfidence in decision making" at Ludwig Maximilian University in Munich. See more atwww.crowdCognition.net

Aaron Balickis a psychotherapist, supervisor, international speaker, and author. He has written several books for different audiences that apply contemporary psychological thinking to contemporary life. He is a founding member and former executive chair of The Relational School, a professional organisation that seeks to deepen and broaden Relational and Intersubjective Theory in psychotherapeutic practice. His main interest lies in applying ideas from depth psychology and other disciplines as a tool to better understanding modern life. Dr. Balick is the director of Stillpoint Spaces International.