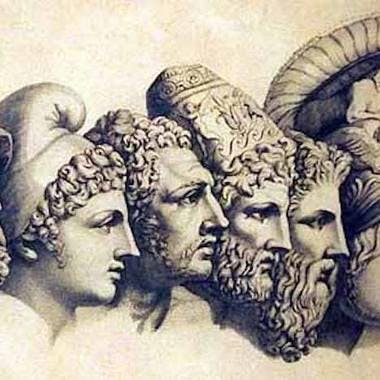 What Fascinates You Makes You Stronger - If It Doesn't Kill You
Berlin
Hobrechtstraße 66 Berlin, 12047
Description
Since it can be said that functioning adults have clear boundaries between the self and the other, adult fascination is considered more of a passive ego state. External stimuli can be in a form of a captivating intersubjective experience or it can be a painting, a sculpture, an evocative place, or a religious idea that upon entering our consciousness can 'threaten' or 'seduce' us, or maybe even change us.

One way of thinking of what happens in our subjective inner world when something holds fascination for us (persons, physical objects, passions, ideas, etc.) is by trying to distinguish if this fascination creates meaning in our lives, therefore enlarging our experience of it, or if it becomes an end in itself, a rigid fixation with objects, a fanaticism, a debilitating obsession, therefore narrowing our experience of life. 

Etymologically, the word fascination derives from the Latin fascino, and means "slain or overcome by the eyes". In one dictionary, fascination is defined as the power to attract irresistibly and to deprive (a victim) of the power of escape or resistance by one's look or presence (Oxford, 1921). Synonyms are: to charm, enchant, captivate, entrance, attract, enrapture, bewitch, enamour (Webster, 1841).

In very broad terms, and taking into account only a limited amount of resources from psychoanalytical writing, we can also add that fascination is an elemental state in which the infant (at the outset) is captivated by a partial object he/she takes hold of (the mother's breast, for instance) considering it as the whole object itself (the mother herself). This state is linked with the infant's, as of yet, developmental inability to differentiate the boundaries between self and other, hence merging completely with the object and, as a consequence, perceiving all its affective states as being a direct result of this specific object. Fascination, then, is for infants an active, all-encompassing experience.

Can we, and if yes, how do we go about observing our fascinations so that they add to our sense of meaningfulness in life, rather than frustrating and intimidating us, thus stripping us of even that portion of meaning that we might say we have already had?

What do we do with something that fascinates us? Do we share it with others or do we cling to it possessively? In other words, are we afraid that if we share it, we lose it (if we think it is a precious fascination) or are we ashamed that if we share it, it will compromise us in any way?
Join us on Wednesday, 16th August 2017 at 20:00 for our monthly Psychoanalysis on the Street Meetup to participate in an open discussion where we will explore together how fascination influences our dedication and commitment. 

Facilitated by Sokol Ferizi, writer and Community Facilitator at Stillpoint Spaces Berlin.

About the format:
Psychoanalysis on the Street is an open-discussion meetup for people interested in psychology, culture, and the arts. Our aim is to bring psychoanalysis out of the consulting room and give individuals from all walks of life an opportunity to engage with the exploratory energy of depth psychology. No background in psychology is required.