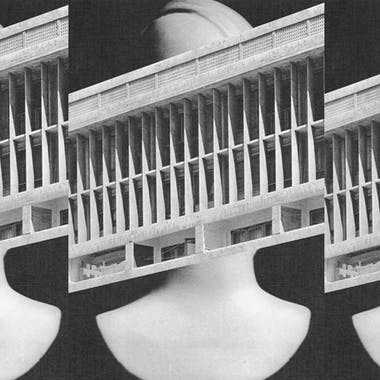 Understanding Power and Power Dynamics
Berlin
Hobrechtstrasse 66, Vorderhaus EG Berlin, 12047
Literature
Culture
Mental Health
CPD
Description
This is the first meeting from the lecture series"Untwisting Power Asymmetries Through Accompaniment". In this lecture series we will question the ways that we—in our already powerful roles as clinicians, activists, educators, lawyers, and other positions of status—are prone to repeating the powerful/powerless dynamic with the individuals we otherwise hope to serve. Michel Foucault's conceptualization of power is particularly helpful here as we attempt to understand our power-laden positions. Can the promise of radical and liberation-based theories such as "accompaniment" be used to work more effectively within these asymmetrical power dynamics? These questions will be explored from the perspective of working with asylum seekers.

9th of May, Part I: Understanding Power and Power Dynamics
Power has been a major theme in critical studies fields, but also in more sterile, data-driven psychological research aiming to explore its impact on cognition and social relationships. Keeping in mind the context of this lecture series, we will explore a range of findings from the psychological literature on power, compare these to critical studies fields, and begin to imagine how these might manifest in a therapy setting that has the potential to be highly activating. During the discussion, the audience is invited to begin applying these ideas to various arenas of interest inside and outside of psychology and "mental health."

Intended audience
This lecture series is intended for those concerned with asymmetric power dynamics in their clinical work, political activism, humanitarian efforts, social work, or volunteer efforts with survivors of torture or other marginalized individuals. Students of mental health, social work, and psychology fields are particularly valued as audience members, as much of the original research I present here is based on students' critiques of their education and training.

Lecturer:
Jessica Harbaugh, Ph.D.is a licensed psychologist from New York City, now living in Berlin. She completed a training year at the Bellevue Program for Survivors of Torture and collected original data from students in various mental health fields throughout the U.S., who worked with survivors of torture as part of their training experience. Jessica has also worked extensively with LGBTQ individuals and underserved adults presenting with complex trauma. She has worked as a clinical supervisor for psychology practicum students in underserved areas of New York City. Her theoretical orientation is psychodynamic and is heavily informed by a queer, feminist, humanistic paradigm. Her dissertation research is entitled"Power, multicultural competence, and trainees' preparation for treating survivors of torture: A qualitative inquiry".