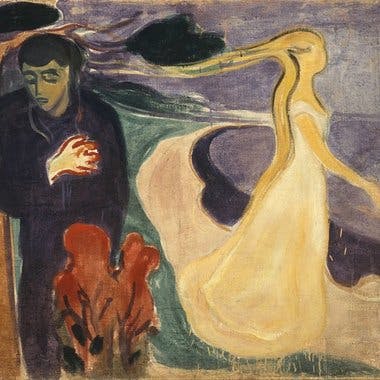 Trauma: Leaning Module & Incubation
Series: 28-11-2016 - 12-12-2016
Berlin
Hobrechtstraße 66 Berlin, 12047
Description
Stillpoint Spaces invites you to participate in our next Learning Module & Incubation on Trauma. This series will help you understand Trauma's influence on our psychology and learn how to treat it on individual and societal levels. The series is facilitated by Professor and Psychoanalyst Aleksandar Dimitrijevic. 

Besides the lectures, this time, we're inviting you to partake in a one-month incubation in the topic, by not only attending the lecture series but also take part in a weekly reading and conversation session with the facilitator, as well as open study hours at Stillpoint's Library to deepen your individual process.


Learning Module: What is Trauma and How to Avoid and Heal It
Trauma and traumatic disorders attract more attention in current psychological and psychoanalytic research and treatments. In this lecture series, Aleksandar Dimitrijevic will introduce trauma-related disorders, their psychological impact and the prospects of treatment.

28.11.2016 19:30 - What is trauma and which disorders does it cause?
06.12.2016 19:30 - How does trauma "gnaw our inwards"?
12.12.2016 19:30 - How to prevent and heal trauma?

By attending this lectures series, one will learn basic facts about trauma and its consequence and become more sensitive in recognising it. Practitioners may also broaden their insights into how to work with victims of trauma.
In this one-month incubation period, individuals can deepen what they've learned in Monday's lecture series. You can use our Library throughout the week to continue your exploration with the help of our tailored book selection. At the end of each week, facilitator Aleksandar Dimitrijevic invites the incubators for a colloquial reading and conversation, supplementary to his lecture.