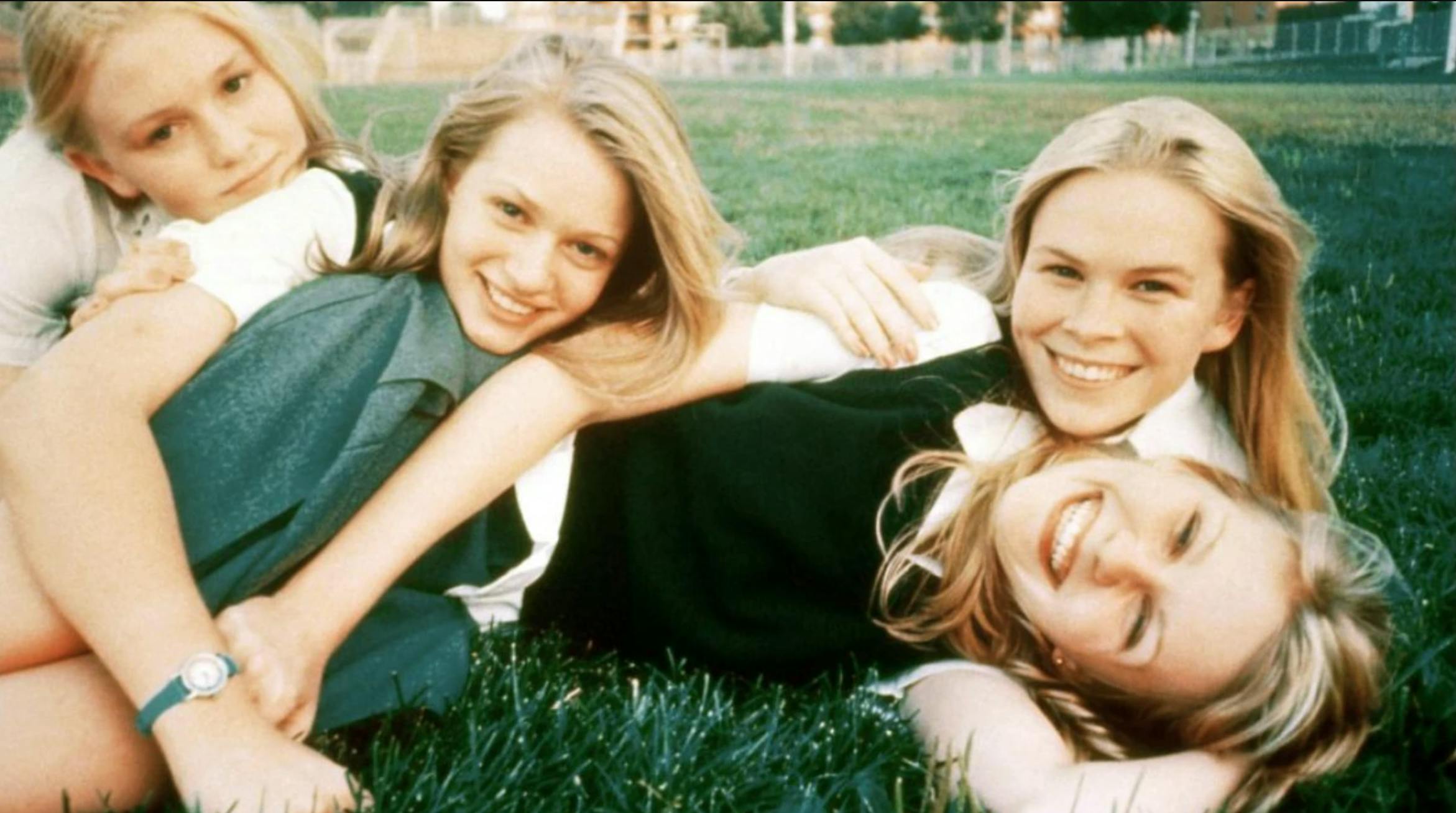 The Virgin Suicides: Women in Psychoanalysis and Culture
Times
11:30am - 1:30pm BST, 12:30pm - 2:30pm CEST
Film
Psychoanalysis
Sexuality
Culture
Description
Please note that this is a women-only group. Please only book a place if you identify as a woman.

During this meeting, we will be discussing "The Virgin Suicides" (1999), directed by Sofia Coppola. Please, remember to watch the film beforehand.
We will focus on the film's multi-layered contemplation on femininity, the all too famous Freudian one-liner: "What does a woman want?" and the way general society views female desire. Our guest speaker Shauni De Gussem will shortly introduce themes such as female enjoyment and desire, male gaze versus female gaze and whether this dichotomy even exists, self-determination, mother-daughter relationships, the concept of virginity and sluttiness, and lastly, repetition and memory, after which the floor will be opened for debate and discussion. 

How to join
General admission - £7.50
These sessions are free for Stillpoint Spaces Lab members, this means, members who pay a monthly subscription or rent a room in our physical spaces. Please enter your member's code to redeem, or email us at london@stillpointspaces.com if you do not have a code.
We reserve a limited amount of tickets at a concessional rate for those unable to meet the full cost. Please email us at london@stillpointspaces.com if this applies to you.
Format
Date: Saturday, June 5th
Time: 11:30am - 1:30pm BST, 12:30pm - 2:30pm CEST
This is a series of women-only workshops curated by Claudia Celadon. Each month we watch a film and read and discuss psychoanalytic and philosophical texts in order to investigate the depiction of women in visual arts and literature.
Guest speaker
Shauni De Gussem is a Belgian screenwriter. She also writes non-fiction work on and gives talks about film, visual and narrative culture, psychoanalysis, and creative writing for various publications and events. Furthermore, she lectures in creative writing at Wisper and in screenwriting to master students at the film school LUCA School of Arts. 
De Gussem is currently co-guest-editing a film issue of Psychoanalytische Perspectieven, an international and blind peer-reviewed academic journal on Freudian and Lacanian psychoanalysis, published at Ghent University. This issue will be available in July 2021. She's also the co-organiser of the FilmȺtelier, which is the film program of Gezelschap voor Psychoanalyse en Psychotherapie, a Belgian psychoanalytic organisation. 
About the facilitator
Claudia Celadon is a psychologist, psychotherapist, clinical supervisor, lecturer, and training facilitator. Originally from Brazil, Claudia has been working clinically in the UK and in Brazil for the past 30 years. She has always been interested in the history of psychoanalysis and how it developed, feminist culture and modern and post-modern philosophy. Claudia is also interested in psychoanalysis as a cultural phenomenon, how it can help inform interpretations of the use of imagery in films and photography, specifically in the depiction of women which arise from their social definition. One of Claudia's main areas of research is the use of language, both spoken and representational, in the clinical setting and in art and films.
About Stillpoint Spaces
Through psychotherapy, counselling, coaching, events, workshops, artist encounters, and more, Stillpoint Spaces offers a new way to explore psychology outside the consulting room.
Join the Stillpoint Spaces Community (it's free!)
Become a member of our free social network for professionals and the psychologically curious. On this network, we are creating the conditions for personal and professional growth, learning, engagement, mutual support, and positive change in our lives and in the wider world. Follow this link to sign up!
Disclaimer
Please note that the views, opinions, and values expressed by presenters, participants, or any other individuals in relation to this event are not necessarily those of Stillpoint Spaces. Our aim is to provide a respectful space for open dialogue between our presenters, facilitators, workshop leaders and those who attend. If you would like to ask questions or provide feedback, please contact us at contact@stillpointspaces.com.
Image: The Virgin Suicides, 1999