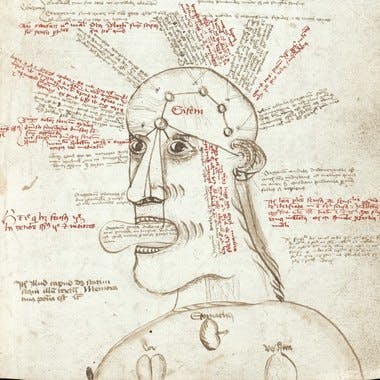 The Fundamentals of Jungian Psychology | Learning Module
Berlin
Hobrechtstraße 66 Berlin, 12047
Description
A 4-session learning module in the fundamentals of C.G Jung's Analytical Psychology

C.G. Jung is one of the most well known and controversial figures in Western thought and modern psychology. Jung was not only one of the main architects and contributors of the psychoanalytical movement, but his psychological research and reflections have been crucial for the comparative study of myth and religion, alchemy, anthropology, ethnology, spirituality, art, literature, and our contemporary understanding of our inner world.

Stillpoint Spaces presents a 4-session course in the fundamentals of Jungian psychology. Each session (105 minutes) will offer an introductory overview of different aspects of Jung's Analytical Psychology along with a historical contextualization for these contributions and their implications for our understanding of contemporary soul and culture.
Course Overview
1. C. G Jung in Context – The birth of analytical psychology
(Thursday 6th April, 18:30 - 20:15)

We will provide an approach to Jung's contributions from a historical and theoretical context. What personal, spiritual, scientific and philosophical questions did Jung try to explore in and through his psychological project? In what ways were Freud and psychoanalysis important for Jung's own theoretical formulations? What is the relationship and difference between analytical psychology and psychoanalysis?
2. Jung' Typology – Understanding Psychological Types
(Thursday 13th April, 18:30 - 20:15)
Jung developed his theory of psychological types in an attempt to assess the relativity of psychological knowledge. Groundbreaking terms, such as "introversion" and "extraversion" and Jung's proposal of the main psychological functions (thinking, sensation, feeling, and intuition) were developed in this field of study. We will embark on an exploration of Jung's eight psychological types and find out how our typology determines the ways in which we experience and understand the world.
3. Complex theory & Jung's concept of the Archetypes
(Thursday 20th April, 18:30 - 20:15)
What is a psychic image? What are complexes? How do they affect our personalities and our worldviews? What are the archetypes of the collective unconscious? How did Jung approach complexes and archetypes through his clinical and theoretical formulations? What is the relationship between the ego and the unconscious, between the individual and the collective unconscious?
4. Dream interpretation: A Jungian approach to dreams
(Thursday 27th April, 18:30 - 20:15)
What is the relationship between dreams, mythology, and religion? What can our dreams say about us and our culture? We will approach basic aspects of dream psychology and review Jung's methodological recommendations for our understanding of personal and collective imagination.
Lecture 1: Thursday 6th April 2016, 18:30 - 20:15
Lecture 2: Thursday 13th April 2016, 18:30 - 20:15
Lecture 3: Thursday 20th April 2016, 18:30 - 20:15
Lecture 4: Thursday 27th April 2016, 18:30 - 20:15