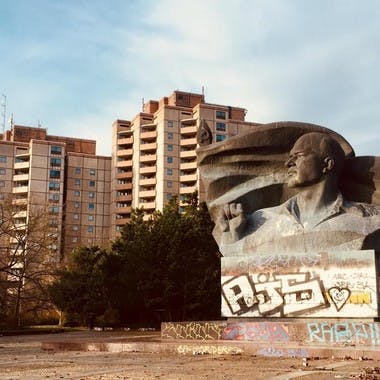 The Fall of the Berlin Wall: A Neo-Jungian Interpretation
Berlin
Hobrechtstrasse 66, Vorderhaus EG Berlin, 12047
Description
Although in the preceding months millions of people manifested their wish for a change in Eastern Germany (DDR), it was on the evening of November 9, 1989, that something rationally inexplicable happened, and that changed history forever. What happened on this night was what Jung referred to as 'the numinous', that emanates from the (collective) unconscious and comes to influence the realm of the conscious, thus activating an archetypal chain of ideas.

In this presentation, Stefano Carpani will look into the fall of the Berlin Wall psychoanalytically.

By initially offering a factual account as it unfolded on November 9th, 1989, the talk will take a gradual turn away from the facts of that day, and engage with the concept of the numinous and its influence in the development of history.

On the one hand, the presentation will look at the official public relations practices of the time such as, for example, the daily press conferences of Günter Schabowski who not only was the regime's unofficial spokesman, and member of the Politbüro, but also an experienced journalist. On the other hand, this example might help to verify Jung's idea that "authentic historical change occurs in unconscious time." Additionally, the talk will investigate Jung's claim that 'when we look at human history, we see only that which happens on the surface and even this is distorted in the faded mirror of tradition. But what is really happening eludes the inquiring eye of the historian, for the true historical event lies deeply buried' (Jung, 1934a:148).

By way of conclusion, the talk will consider the concept of meaning itself, by engaging with Jungian analyst Wolfgang Giegerich´s 2004 essay "End of Meaning."

Lecturer
Stefano Carpani M.A., M.Phil., is a diploma candidate at the C.G. Jung Institute Zürich and a Ph.D. candidate at the Dept. of Psychosocial and Psychoanalytical Studies, University of Essex. He studied sociology at Cambridge and Manchester and graduated in Literature and Philosophy in Milan. He works in private practice in Berlin and is the author of two forthcoming books: The Plural Turn (2020) and Breakfast at Küsnacht (2020). His paper titled ´The Numinous and the Fall of the Berlin Wall´ won the D. Ritter Arndt Award in 2019.