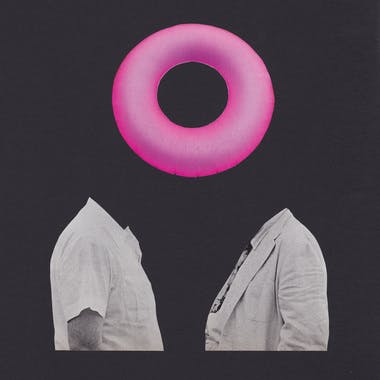 The Consequences of Freedom: Bauman contra Jung
Berlin
Hobrechtstrasse 66 Berlin, 12047
Psychoanalysis
Literature
The Self
Society
Description
The Polish sociologist, Zygmunt Bauman is well known for his theory of liquidity. He acknowledged that liquid times (or the impasse incurred by liquid modernity) are linked to such values as free choice, inner strength, authenticity, personal responsibility, self-determination and individualism.

It could be argued that Bauman made out of the concept of liquidity a form of existentialism for the 21st century, in the line of Kierkegaard, Nietzsche, Camus, Sartre or R. D. Laing. Lacking in purpose and substance, however, we discover that the more we turn to this 21st-century existentialism, the more we are exposed to a state of anomie (anxiety, depression and suicide).

In this lecture, C.G. Jung's process of individuation will be seen as a way out of this anomic state. As Jung suggested, to become 'one's own creator' is essential (Red Book: 24) for one's own path toward restoration, remembrance, and for moving away from solipsism (Hillman, 2013). As the Jungian analyst Verena Knast has noted, this means not allowing others to create us, thus avoiding entrapment in our complexes. We must be our own creators, in other words, where 'the creative ego-will is responsible for its fate. We are the makers of fate, the makers of our life' (C.G. Jung, Nietzsche's Zarathustra, p. 942).

Bauman's concept of liquidity is examined within Jungian, post-Jungian and relational psychoanalysis and it is shown that, following Jung, it is crucial to learn the art of meditation ("To envisage new possibilities. To imagine new ways of consideration" - Shamdasani, 2013). Otherwise, as suggested by Bauman, we will continually move from one life/identity to another in a perpetual cycle of dissatisfaction, of killing time.
The lecture will be divided into two parts. The first part will offer a theoretical overview on Bauman and Jung. The second part will investigate a clinical case and show how dreams can help in becoming 'one's own creator'.
Lecturer:
Stefano Carpani, M.A. M.Phil. graduated in Literature and Philosophy in Milan, undertook an M.A. and an M.Phil. in Sociology at Manchester and Cambridge, respectively. He is a Diploma Candidate at the C.G. Jung Institute Zürich and a Diploma Candidate at the Department of Psychosocial and Psychoanalytic Studies at the University of Essex. Stefano is the founder of the "School of Dreams" and the creator of the YouTube video-interview series titled "Breakfast at Küsnacht" aimed to grasp the voice of senior Jungian psychoanalysts around the world.