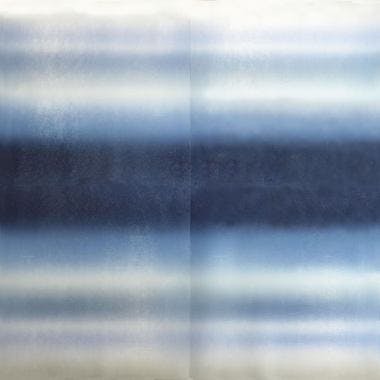 States of Transition
Berlin
Hobrechtstrasse 66 Berlin, 12047
Description
Exhibited series of works explores the possibilities of graphic visualization of time through the analysis of the primary layers of artistic visual form and the process of shaping the graphic image. Defined as a deeply personal, relative and abstract concept, time can be interpreted in many ways compared to reality. Possibilities of its definition depend on a personal measure based on the observer's imagination, memory, state and position of perception. 

The title 'States of Transition' confronts both eternal temporal categories – transience and impermanence of everything that is and the awareness of one's own presence. Dealing with these opposite concepts works are, through the language of visual metaphors, depicting constant and fluid passage of time; perceived as a material trace of the process, each work represents presence as a moment captured between past and the future. Essence and freedom of artistic expression hidden in the creative game goes beyond the limited four-dimensional continuum of reality. Exploring the infinity that exists as a possibility in the two-dimensional world of image and phenomenology of artistic work process this series of works expresses the belief in achieving the metaphysical unity of spirit and matter.

The exhibition consists mainly of large-format multilayer color field works, a polyptych of small-format lithographs and an artist book. By conceptualizing the phenomenology of printing process and using the possibilities of variable edition, each state of artistic process was documented as a final. Resulting series of works depict an abstract idea of time, and its narrative structure establishes the relationship between the visual, thought and the processual.
Vernissage: Saturday, June 9, 19:00 – 22:00
Finissage: Saturday, July 7, 19:00 – 22:00
Marija Andjelkovic is a visual artist working primarily in the medium of lithography printmaking technique. Interested in the basics of existence, through exploring the creative process itself and using the material as a reflection of collective memory, she focuses phenomena closely related to temporality. Finished BFA and MFA at Faculty of Fine Arts in Belgrade, Department of Printmaking. Currently doing PhD Artistic Research in Belgrade and Krakow. 
Author of five solo exhibitions (Serbia) and participant in many regional and international group exhibitions (Germany, Netherlands, Lithuania, Japan, China, Poland, GB, Romania, USA, etc). Three times awarded for printmaking and drawing (Romania, Serbia).
Portfolio of the artist is available upon request. Please, send an email to masa@stillpointspaces.com.
Online art gallery:  https://www.saatchiart.com/account/artworks/723925

Cover photo: Marija Andjelkovic