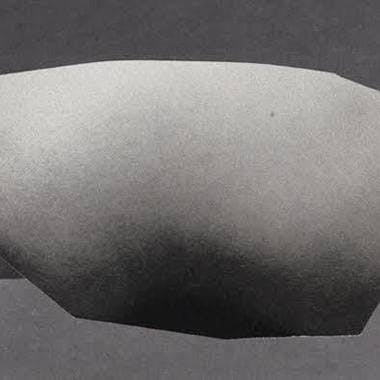 State of Mind: A Collage Group Exhibition
Series: 16-11-2017 - 14-12-2017
Berlin
Hobrechtstraße 66 Berlin, 12047
Description
How does art challenge us? How does art enable us to push past the deadlocks of conformity to construct and discover new truths? Are we to understand art's creations, or is it enough to love them? 

While the fundamental work of collage is to decontextualise and recontextualise the chosen material and its final transformation, the context of the exhibition is in itself an undertaking of reframing in progress. The Lab at Stillpoint Spaces Berlin is an ongoing experiment of taking psychoanalysis outside the clinical practice room and onto the street. 

You are cordially invited to the opening of "State of Mind," a collage group exhibition encouraging you to test and experience for yourself the interplay of art and psychology. Many authors throughout psychoanalysis' history have submitted theoretical considerations and interpretations of the artist's state of mind at the moment of engaging in the creative process—as well as of the states of mind evoked by works of art in those who receive them. In the words of psychoanalyst Hanna Segal, "The artist is always in search of the psychic truth." For Segal, "Aesthetic experience in the recipient involves psychic work. This is what distinguishes it from pure entertainment or sensuous pleasure.'' 

Collage offers us a surprise and a "new wholeness" comprised of singular parts. What we encounter in this recombination of different pieces can be understood as a complex situation in which one thing and another endlessly interfere and intermix to create completely new and unpredictable meanings. In psychology, it is understood that a group of people is something more than a simple gathering of individuals, that therapy is something more than an encounter between a person who is in pain and a person who has the answers. What lies beneath in situations of this kind are the workings of the unconscious, which is at once highly personal and highly influenced by others.

We hope you will join us in exploring these ideas at our exhibition opening on November 16 (19:00 to 21:00). The artworks will be displayed at our space until December 14. 

Organised and curated by Jorge Chamorro and Stillpoint Spaces Berlin.

List of artists' names and websites:

ADRIAN WYLEZOL
www.adrianwylezol.de

CARO MANTKE
www.caromantke.de

DM NAGU
www.d-m-nagu.de

ISABEL REITEMEYER
www.isabel-reitemeyer.com

JORGE CHAMORRO
www.jorgechamorro.es

KAI HOLLAND
www.kaiholland.de

LARA MINERVA
www.laraminerva.com

LYDIA MOJZIS
www.klebenlebeneben.tumblr.com

MAUD TUTSCHE
www.maud-tutsche.de

NIELS KALK
www.nielskalk.com

Cover photo by Jorge Chamorro

OPEN CALL
Stillpoint Spaces Berlin invites all artists interested in the connection between art and psychology (or art and psychoanalysis) to inquire about collaboration opportunities with us via email at berlin@stillpointspaces.com.