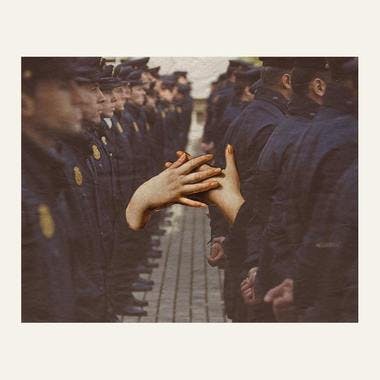 Social Trauma and Reconciliation
Berlin
Hobrechtstrasse 66 Berlin, 12047
Society
Culture
Identity
Literature
Description
Genocide, war, and persecution affect the holding environment, by plunging society into trauma and its transmission. Persecution and genocide, in particular, deepen society's traumatic process, by damaging the holding environment of the individual, as well as that of the social and cultural identity. 

During a four-year cooperation, the international and interdisciplinary DAAD-network, Trauma Trust and Memory – Social Trauma and Reconciliation in Psychoanalysis, Psychotherapy and Cultural Memory, has been working on psychological and societal consequences of war and genocide. In a series of Summer Schools, more than 700 students have been trained with the purpose of deepening their understanding in this field. Many of them have attended a Master-level international study course recognized by the participating universities in Bosnia-Herzegovina, Bulgaria, Germany, and Serbia. Learning by doing research together, the aim was to build bridges between countries with a common history of war. 

The network has now edited a book, where reflections from social psychology and the humanities, as well as studies from clinical psychology, including epidemiology on the sequelae of social trauma, are presented. Among the contributors are internationally renowned scholars who have inspired the networks' activities, as Mark Solms (Capetown), Anna Buchheim (Innsbruck), Horst Kächele (Ulm, Berlin), Annette Streeck-Fischer (Berlin) and Svenja Taubner (Heidelberg), but also a group of international students.

A. Hamburger (Ed.): Trauma, Trust, and Memory. Social Trauma and Reconciliation in Psychoanalysis, Psychotherapy, and Cultural Memory. London, New York: Routledge 2018. 

The book presentation at Stillpoint Spaces Berlin will be given by four contributors to the book and the editor. 

Andreas Hamburger is a professor of psychology at the IPU Berlin, a psychoanalyst (German Psychoanalytic Society), a training analyst, and a supervisor (DGPT). He is chair of the Trauma, Trust, and Memory network. His main research interests are scenic-narrative microanalysis, social trauma and testimony, psychoanalytic supervision, and literature and film psychoanalysis. He has recently edited books on film psychoanalysis, supervision, and social trauma.

Carmen Scher has an MA in comparative literature, German, and Islamic studies. She is head of the International Office, IPU Berlin, and coordinator of the Trauma, Trust, and Memory project. From 1999–2002, she was founding director of the Goethe-Institut Sarajevo (Bosnia and Herzegovina). She has worked as a German Academic Exchange Service lecturer for German, European, and intercultural studies and as a manager of international university programmes in Canterbury/UK, Tirana/Albania, and Hanoi/Vietnam.

Camellia Hancheva is a senior assistant professor in developmental psychology, a psychotherapist, and a supervisor. Her clinical experience is with terminally ill patients, traumatic loss, and developmental psychopathology. Her research interests are early socio-emotional development, relational psychoanalysis, and intergenerational transmission of trauma. She leads the Trauma, Trust, and Memory network division for Bulgaria and coordinates the master's study course "social Trauma" (CST).

Vladimir Hedrih is an associate professor, Vice Dean for International Cooperation, Faculty of Philosophy, University of Niš, and a leader of a national scientific research project. His research mainly focuses on vocational interests and psychometrics. He is the current leader of the University of Niš Trauma, Trust, and Memory division.

Dženana Husremović, PhD, is an associate professor and Vice-rector for Science at Research at the University of Sarajevo. Her research interests are mainly focused on educational policy, career development and employability of students, and mental health at the workplace. She is currently a leader of the University of Sarajevo Trauma, Trust, and Memory division.