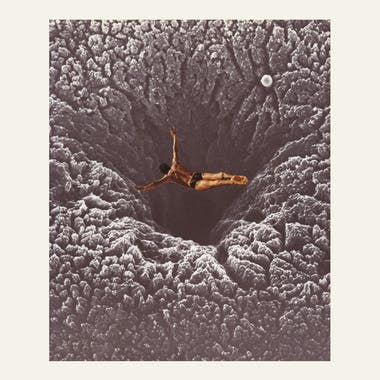 Sartre's Freedom and the Freudian Psychoanalysis: Love and Hate?
Berlin
Hobrechtstrasse 66 Berlin, 12047
Psychoanalysis
The Self
Literature
Philosophy
Description
Can we be free with an unconscious? Certainly not, according to Jean Paul Sartre, the philosopher of existentialism and author of Being and Nothingness, written in 1943. The Freudian unconscious is a terrible block for unconditional human freedom, because it is a dark and unknown entity that decides many things for us — if not everything — and we cannot control it. Sartre, as a child of his century, was deeply attracted to psychoanalysis, as a great revolution of the mind which had effects in all human sciences. His attraction to psychoanalysis drove him to find his way through Freud's craziest ideas and led him to believe that he could create a «existential psychoanalysis» without any superego or hidden mechanisms; in which the unconscious is only bad faith, and trauma the proof of the existence of a personal «fundamental project». He wrote numerous fascinating biographies which are little known but worth reading: about the poet Baudelaire, his friend the writer Jean Genet, the painter Tintoretto, the writer Flaubert. He was even sent to work on the script of the biographical film Freud, Secret passions by John Huston (1962). Until the last year of his life, Sartre wrote books about lives and psyches of men in order to analyze them in extenso. It was a life project and a kind of intellectual utopia.
Was his « existential psychoanalysis » convincing? Can it be a real therapy or should we take it as part of its philosophy, a poetic ode to the complexity of the human soul? 
Let's lie down on the couch alongside the philosopher of freedom, and try to understand why this rebel of the 20th century stumbled so much on the ideas... of another great rebel of the previous century.
Lecturer:
Mathilde Ramadier was born in France in 1987. After a first degree in communication design, she went on to study aesthetics and psychoanalysis at the University Paris VIII (where Jacques Lacan was once teaching), obtaining a Masters Degree in Contemporary Philosophy at the École Normale Supérieure. Based between Berlin and  France, she is working as a writer, a scriptwriter and a translator, mostly writing essays and graphic novels that are translated into six languages. She published a biography of Sartre as a graphic novel. Her work focuses on ecology and social issues like feminism and labour rights. Website: https://mathilderamadier.com