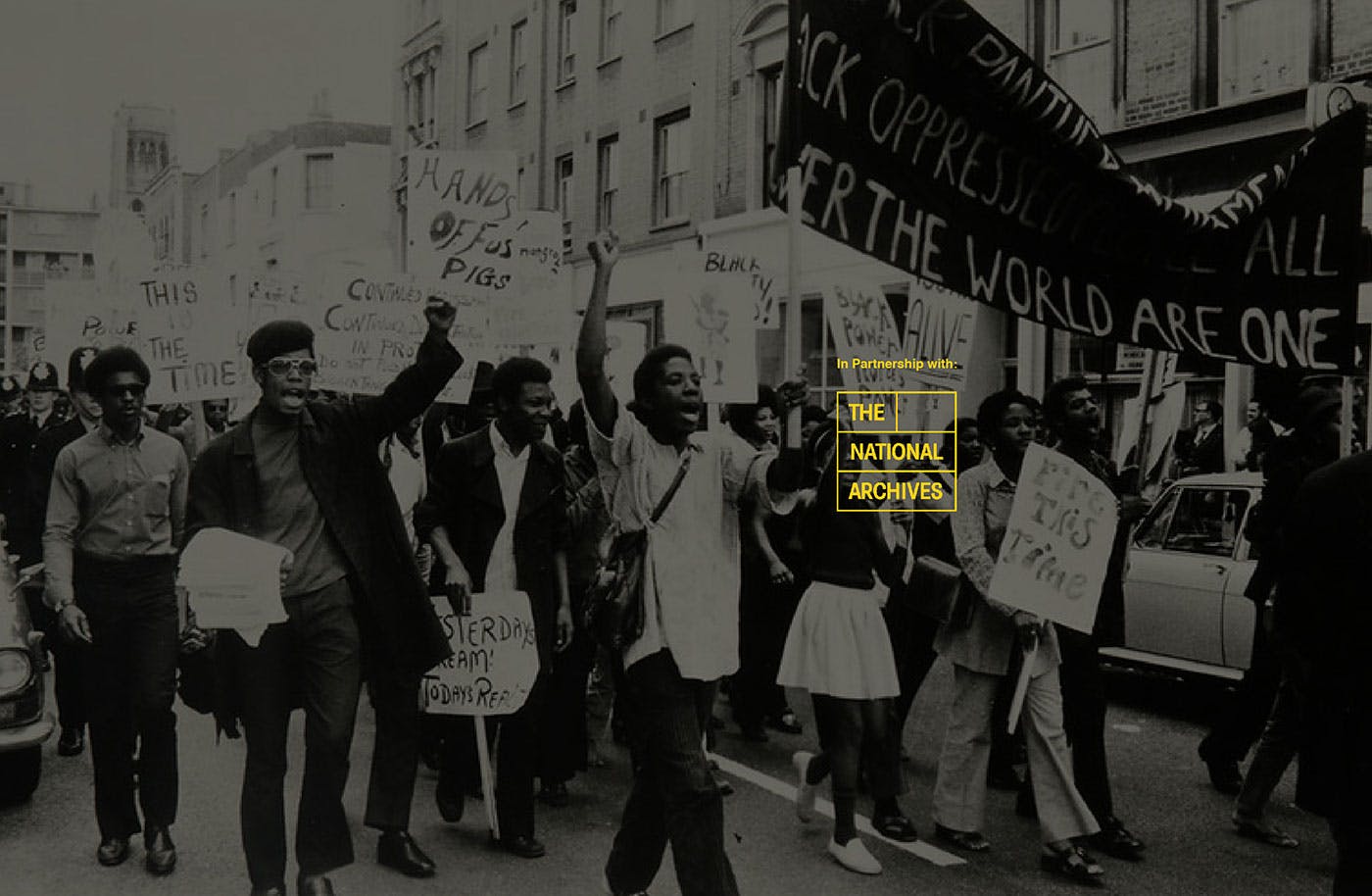 Racism Past and Present: the Mangrove Nine
Description
6:30-8:30pm BST | 7:30-9:30PM CEST | 1:30-3:30 EST
Stillpoint Spaces London is excited to be collaborating with The National Archives to present this workshop exploring stories, photographs and documents from the archives relating to race and racism in Britain's history. The National Archives is the official archive of the UK Government and holds documents spanning over the last 1000 years.
The trial of the Mangrove Nine highlighted the rise of Black activism and institutionalised police prejudice. The National Archives has a collection of Police records and surprising community ephemera relating to this key episode in Black British History. In the second half of the session we will reflect and share, and Counsellor and Poetry therapist Charmaine Pollard will facilitate therapeutic creative writing exercises.
This event is intended for anyone interested in exploring and reflecting on these periods of history and how they relate to race and racism in Britain today. You do not need to be a writer to attend.
This workshop is the last in a series of three - in the first two sessions we explored the 1919 Race Riots, and the Windrush era.  
 
Facilitators
 Charmaine Pollard – Counsellor and Poetry Therapist
Iqbal Singh
Regional Community Partnerships Manager, The National Archives
Vicky Iglikowski-Broad
Principal Records Specialist - Diverse Histories, The National Archives
Kevin Searle
Records Specialist - Black, Asian and Minority Ethnic British History, The National Archives
About the space: 

*Please note that the views, opinions, and values expressed by presenters, participants, or any other individual in relation to this lecture/workshop are not necessarily those of Stillpoint Spaces London or The National Archives. Our aim is to provide a respectful space for open dialogue between our presenters, facilitators, or workshop leaders and those who attend.

If you would like to ask specific questions or provide feedback for any presenters please contact us at london@stillpointspaces.com.