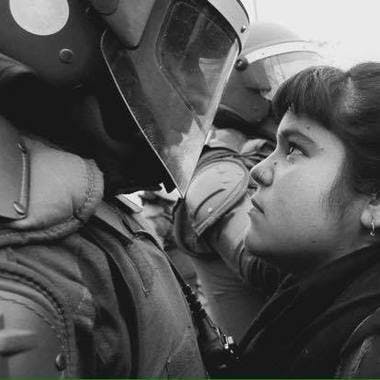 Psychology & Politics: Psychoanalysis on the Street Meetup
Berlin
Hobrechtstraße 66 Berlin, 12047
Description
In the wake of unsettling leaderships and the shifting mindset of the masses we are increasingly tempted to observe politics on the ground of psychological phenomena, whether calling certain political leaders narcissistic or seeking reason in concepts of 'authoritarian personalities', group dynamics, or simply projection. 

In response, psychoanalysis nowadays is progressively making an effort in understanding societal structures, going beyond Freud's statement of sociology merely being applied psychology. 

As a matter of fact, psychological pathologies have long exceeded the scope of the individual, visibly surfacing societal structures. But what does it mean to discuss trauma and other disease patterns on a collective level? How do you incorporate psychoanalytic theories, such as Wilfred Bion's take on group psychology or Vamik Volkan's note on social trauma, when considering interventions such as political and educational programs that address culturally specific and socially pressing issues? 

Join us for our monthly "Psychoanalysis on the Street" Meetup to contrast the fields of Psychology and Politics and investigate this ever intricated relationship by sharing our experiences and visions. No background in psychology needed.

Facilitated by Masa Bozovic, Clinical Psychologist and Psychotherapist in training. 

Picture: Carlos Vera / Reuters.