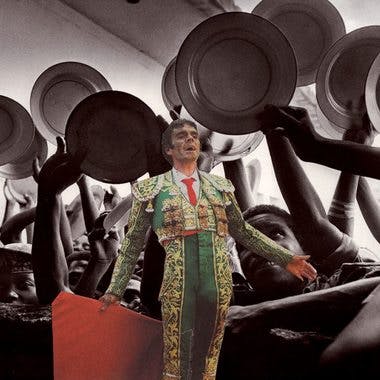 Political Truth in the Age of Populism
Berlin
Hobrechtstrasse 66 Berlin, 12047
Society
Philosophy
Literature
Description
It has been implied by the actions of major politicians, and explicitly stated by world leaders – we are living in a "post-factual" age. In this age, what we feel about politicians is more important than the truthfulness of their actions and words. We call it "populism" - a tool used by the 20th century revolutionary left and has now been appropriated by the anti-democratic right – and we've recently seen it as work in Brexit, in Trump, as well in Turkey, Poland, and other deteriorating democracies. But do we really have to accept a world without political truth? Without justice?

In this lecture we will give philosophical grounds to a resounding "no!". Basing ourselves on the philosophy of Alain Badiou we will explore an innovative conception of "Truth" which can guide our politics beyond the devastating power of the populist right. Going beyond relativism and moralism, we will insist that Badiou's new conception of the universality of truth can give shape to contemporary politics, enabling us to distinguish between "truthful" political actions, and "corrupt" or "obscure" forms of politics. We will explore the manifestation of this truth in the domains of art and science, finally practically designating it under the coordinates of contemporary politics.
 
Leon Brenner is a Ph.D. student in TAU and a guest scholar at the FU institute of philosophy in Berlin. Brenner has a B.A. in Psychology and Philosophy and graduated Summa Cum Laude his masters degrees in philosophy. His thesis paper concerned Alain Badiou's theory of subjectivity and love. Brenner has received two excellence awards as a junior teacher at TAU - the University Rector excellence award, and the Deanship excellence award. Currently engaged as a teacher at "The Dov Lautman Unit for Science Oriented Youth" (NPO), and at the department of philosophy. Brenner specializes in the fields of Lacanian psychoanalysis, contemporary French philosophy, and epistemology. Currently, his dissertation concerns the subject of autism in philosophy. 
Visit Brenner's blog:
https://leonbrenner.com/
Collage artist:
Jorge Chamorro
http://jorgechamorro.es/