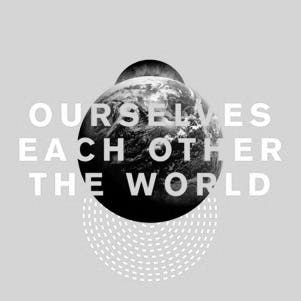 Ourselves, Each Other, The World: Our First Anniversary
London
Stillpoint Spaces London London, EC1R 0AA
Description
Enjoy a day full of activities celebrating Stillpoint's first year of exploring psychology, in depth, inside and outside the consulting room. We're covering everything from psychedelics to Brexit through roundtable discussions, workshops, lectures, and live improvisational jazz. Additionally you'll be joining us for a complimentary drink, Ethiopian meal, and convivial day to mark our first year.

Tickets include the full day of events, a complimentary drink, Ethiopian food, and live entertainment.

---
Who we are:

On March 17th 2017, Stillpoint Spaces opened its doors to the public for the first time with a specific aim in mind: to explore psychology, in depth, inside and outside the consulting room. Since then, we have grown by leaps and bounds with a community of committed therapists, counsellors and psychologists working at our Clerkenwell home as well as through our online platform. Our Lab is now a bustling venue with a community of co-workers from a variety of disciplines keen to work in a psychological environment. Further, we have a year's worth of exciting events both for professionals and open to the public which have applied the amazing insights from psychotherapy to everyday life. The first year has flown by, and we look forward to sharing many more with you.

What you get: 

All tickets include an afternoon and evening of explorations through discussion, workshop, lecture, food and music. There will be a chance for you to deepen and elaborate your thoughts and feelings on the theme of your choice through one of our expertly facilitated roundtable discussions, to explore the connection between mind and body in relation to others in our workshop, and to think about ourselves, others, and the world in relation to the post Brexit landscape. Dinner and a complimentary drink will be served followed by a live improvisational jazz quartet who will be taking your questions and discussing their process afterwards.

THE ROUNDTABLES: Choose your preferred subject to explore with a Stillpoint Facilitator:

"Beyond Ego: Psychological approaches to expanding selfhood and deepening meaning" with Rohan Naidoo 
"Managing Our Relational Selves: Control & expression of feeling through online encounter" with Felicity Runchman 
"Using attachment theory to understand ourselves, each other and the world" with Helen Cordery 
"Whose Therapy Is It Anyway? Therapist and Client Experiences" with Tamara Abood 
"Creativity at Work, Therapy, and Life: The challenge of finding our creativity in an age of austerity" with Marielle Albers 
"Psychedelics Today: Accelerated enlightenment or just back in fashion?" with Alan Bordeville
"Impact of Loneliness on Clients and Therapists: Clinical implications, burnout and self care" with Simon Vearnals

THE WORKSHOP: 'Can We Help Ourselves in a "Self Help" World?'

This workshop is an experiment to gain some deeper understanding of your feelings, relationships, and connection to today's 'self help' world through mindfulness, movement, embodiment, and creativity. Whatever your professional background, age, abilities and position in the world, we invite you to find your own vertical axis in the continuum of mind-body. Devised and facilitated by Stillpoint's own Paul Christelis and Sissy Lykou.

All ticket holders will have the opportunity to participate in a roundtable and the workshop with Sissy and Paul, as this workshop session will repeat.

THE LECTURE: 'Feeling Our Way Through a Post-Brexit Landscape.'

Professor Candida Yates tackles the theme of the moment in the UK with an engaging lecture and chance for further exploration and discussion about our personal roles in the political realm.

Professor Yates will be sharing results and ideas emerging from her research with both 'Leavers' and 'Remainers'. We will discuss the psychology behind decisions from both parties, and the possibility of a transitional space for feelings of empathy to develop across the divide of an increasingly polarised culture.

DINNER, LIVE JAZZ, A DRINK:

Schmooze with a glass of complimentary bubbly while dining before settling in for our evening of improvisational Jazz with Tim Fairhall's Keskeverya Quartet. There will be a bar before and after, and a chance to speak with the band about their process.

For full bios and links on all of the participating speakers and workshop holders, please visit our website.