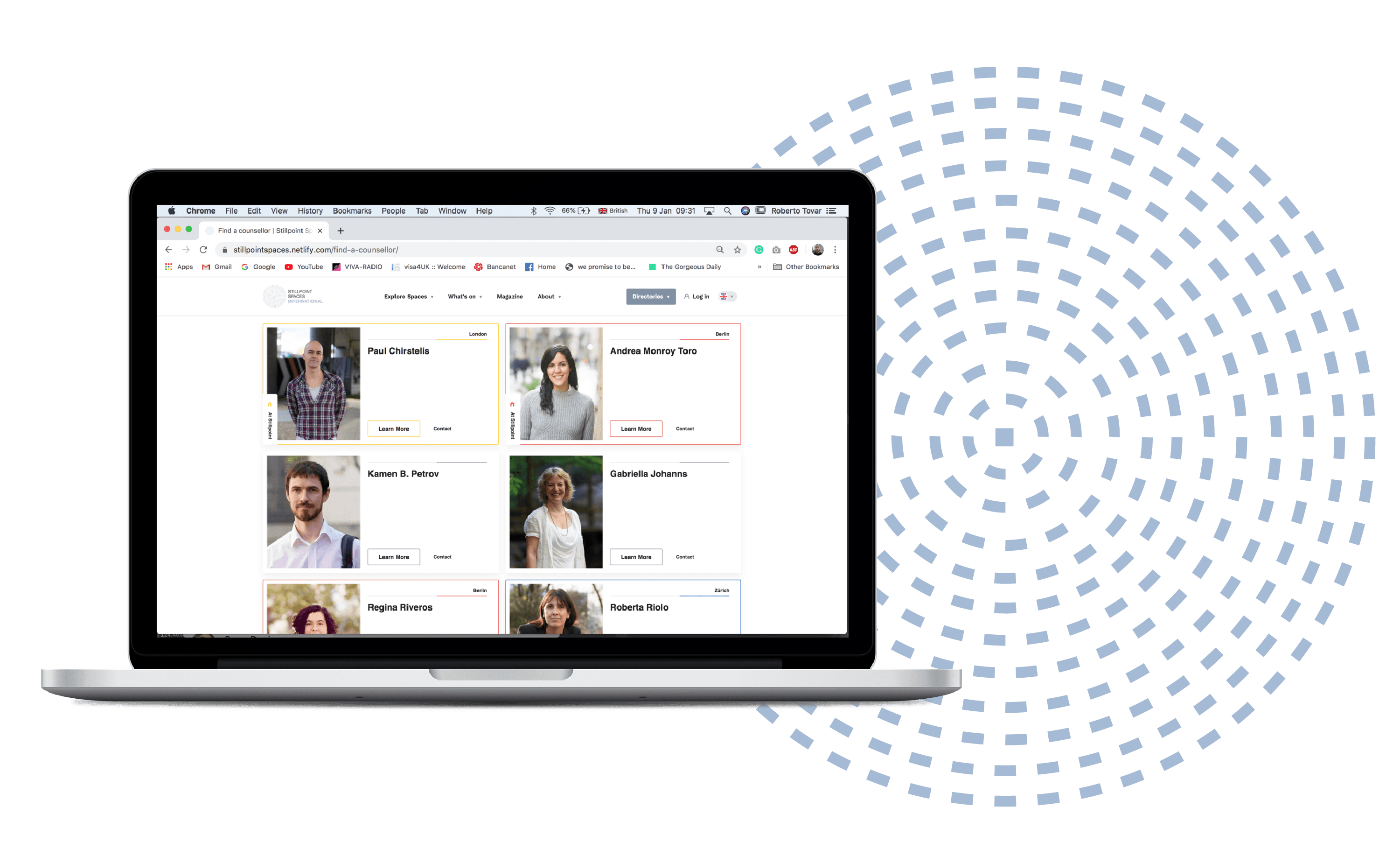 Online Intervision Groups: Facilitated peer supervision
Bi-monthly
Description
The intervision groups will be an opportunity for members of our international community to share their individual clinical approaches, exchange theoretical influences, and understand psychotherapy and counselling through the different cultural and socio-political lenses that our several countries of residency and our embodied backgrounds give us as a community. This will also be an opportunity to share experiences, concerns, support, and thoughts about the challenges of working online via the platform. For those of you who are new to us, intervision is a term we use for facilitated peer supervision.
Format
Available to MyStillpoint members. More information about MyStillpoint here.
These groups are taking place online, every second Wednesday, 20:30 - 21:45h CEST | 19:30 - 20:45h GMT.
To sign up email contact@stillpointspaces.com.
Facilitator
Sissy Lykou facilitates these intervisions. She is a psychotherapist, dance movement psychotherapist, supervisor and the programme leader of the MSc in contemporary Person-Centred Psychotherapy at Metanoia Institute (London, UK).
Sissy practices in London privately and has been developing innovative therapeutic-educational projects for under 5s and their parents/carers in several children's centres in London.
She also lectures on several university and professional training programmes in the UK and Europe and has worked on EU research projects at the Universities of Heidelberg and Athens. She has published in books and international journals and is the co-editor of the book (in press) 'Trauma in the Creative and Embodied Therapies: When Words Are Not Enough' by Routledge. Her professional experience includes editorial board membership of international journals, steering group membership of Psychotherapists and Counsellors for Social Responsibility and has been the clinical community and outreach lead of Stillpoint Spaces London since its beginning.