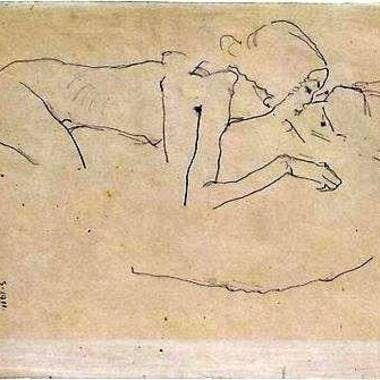 On Intimacy: A Psychoanalysis on the Street Meetup
Online
Hobrechtstraße 66 Berlin, 12047
Description
If loneliness is one of the biggest problems of the western culture, is closeness the answer? What are the prerequisites for an intimate relationship? What is the connection between intimacy and sexuality?

The counterculture of the 1960s brought us changes of vast importance, including the Sexual Revolution. Our society is enabling us in every way to reach autonomy, and now it might be the moment for us to focus on intimacy.

What happens when we open up to someone? What is the role of Eros in a committed relationship? Stephen Mitchell, a relational psychoanalyst, wrote that longing for the unavailable and the feeling that we 'own' what is familiar are illusions with two faces, similar to the Roman god Janus: the unavailable lover places our desire on a road whose ending we know in advance; a feeling that we are in possession of someone is based on a fantasy about durability.

While consumerism blossoms with self-help books with fast-and-easy solutions, can psychoanalysis help individuals understand themselves better and communicate differently, and therefore improve their intimate relationships, with or without alluring lingerie?

Can we speak about intimacy that doesn't include physical contact? If a client gives his or her trust to a therapist, and a therapist carries a client in heart, can we say that a therapeutic relationship is an intimate one? And, what about the relationship between a parent and a child, or between friends that were supporting each other in the most difficult periods of their lives?

Join us for our monthly "Psychoanalysis on the Street" meetup to participate in an open discussion where we will exchange the ideas and experiences about 'the holy grail of intimacy'. No background in psychology needed. 


Facilitated by Masa Bozovic, clinical psychologist and psychotherapist-in-training.

The picture is an artwork by Egon Schiele called 'The Kiss' from 1911.