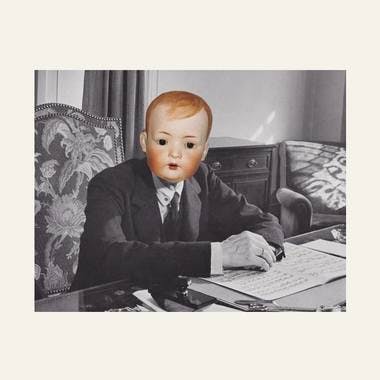 Mind Over Money: Psychology In The World of Bills and Wages
Berlin
Hobrechtstrasse 66 Berlin, 12047
Description
Money is the bloodstream of our society, the lubricant to the grand machine; it's a defining, inescapable part of modern life. Money is something we can't stop talking about—in the abstract—but it's also something we shudder to speak of—in the concrete. Psychological theories seek to dissect many facets of human experience, but rarely address the idea and impact of money. In this Psychoanalysis on the Street Meetup, we will discuss the Money in the following contexts: Money in our psyche, Money in psychotherapy, and Money as social narrative.

"In monetary matters as in diplomacy, a nicely conformist nature, a good tailor and the ability to articulate the currently fashionable cliché have usually been better for personal success than an excessively inquiring mind." — Galbraith, 1975
What place does Money occupy in our mind? What is our personal relationships to Money? How do we live our lives with and around Money? Do you observe the taboo around money? How do you feel when you speak about money?

"A money taboo hinders the ability of psychotherapists and psychoanalysts to address the meaning of money in their clients' lives and in the transference and countertransference. When such issues are addressed at all, exploration is usually limited to issues involved in fee policies and management." — Trachtman, 2008
What role does Money play in the institution of psychotherapy? Is it a necessary element of the therapy, or is it a factor left at the periphery? As a therapist, how do you see Money in your approach? As a client, how does Money frame the relationship to your therapist?

"Let us not forget that the sublimely enormous sums of money were spent not on some clear 'real' or concrete problem, but essentially in order to restore confidence in the markets, that is, simply to change people's beliefs." — Žižek, 2009
How much does our relationship with Money inform our worldview? How does Money help us understand the society we're in? How does Money confound us?

Join us on Thursday, 15th of February 2018 at 19:00 for our monthly Psychoanalysis on the Street Meetup to participate in an open discussion and share your thoughts, learnings, and stories about the topic of Money.

About the facilitator:
Ulysses Nara is a writer, entrepreneur and Stillpoint Community member with a background in media and philosophy. 

About the format:
Psychoanalysis on the Street is an open-discussion meetup for people interested in psychology, culture, and the arts. Our aim is to bring psychoanalysis out of the consulting room and to give individuals from all walks of life an opportunity to engage with the exploratory energy of depth psychology. No background in psychology is required.