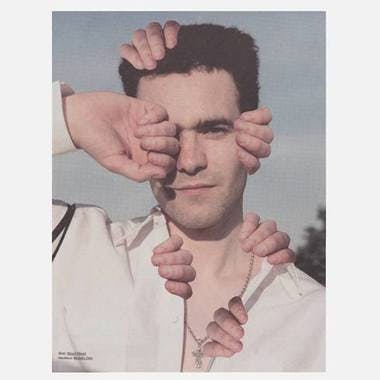 Is Psychosis Meaningful? Trauma, Dissociation and Schizophrenia
Berlin
Hobrechtstrasse 66 Berlin, 12047
Mental Health
Psychoanalysis
Literature
The Self
Description
In this lecture series, we will argue, from both historical and contemporary perspectives, that psychotic symptoms are not only meaningful but that their meaning should be understood for genuine healing to occur. A clear conception of the meaning of trauma, and particularly dissociation, is crucial to that understanding. Some aspects of Schizophrenia and psychotic symptoms such as delusions and auditory hallucinations (voice hearing) are explored from the perspective of trauma and dissociation, and important clinical implications illustrated.

Wednesday, April 18, 19:00 – 20:30
What is trauma and what is dissociation?

The term trauma has become commonplace nowadays, to describe not only major life-threatening events but also less dramatic stressors. But does this really make sense? Here we argue, exploiting the meaning of trauma as 'a wound', for trauma as a threat to the psychological integrity of the self – distinct from severe stress but linked to dissociation. Relatedly, the usefulness of conceptualizing dissociation narrowly, as a threat-related division of the personality, is presented. PTSD and dissociative disorders are discussed to illustrate these points.

Wednesday, April 25, 19:00 – 20:30
What is psychosis and what is schizophrenia?

The term psychosis was originally introduced in the mid-19th century to mean a disease of the whole personality (ironically, originally less 'biological' than neuroses, which were then considered 'diseases of the nerves'). In this lecture, we will explore mistaken assumptions about 'psychosis' and 'schizophrenia', in both the public and clinicians' minds, and consider what we do, and do not, know about both. The relevance of trauma and dissociation to various aspects of schizophrenia will be explored, from its creation by Bleuler and Jung in the early 20th century to the current day. 

Wednesday, May 2, 19:00 – 20:30
What are delusions and what are hallucinations?

What are delusions and what are hallucinations? The psychological model of delusions as explanations for 'anomalous' ('strange') experiences is presented, along with evidence that these experiences may be 'trauma-based'. The possibility that some delusions may have their genesis in early attachment experiences is explored. In contrast, auditory verbal hallucinations (voice hearing) are argued to be much more closely related to dissociation. Voices are explained as dissociative (or 'disowned') parts of the personality, frequently generated after trauma, and on a continuum with the dissociative identities.

About the lecturer:
Andrew Moskowitz, Ph.D., is Professor of Psychology and Dean of undergraduate programs at Touro College Berlin and President of the European Society for Trauma and Dissociation. He has published widely on the relation between trauma, dissociation, and psychosis, and is the lead editor of the award-winning book Psychosis, Trauma and Dissociation (Wiley, 2008), the 2nd edition of which will be published this year.