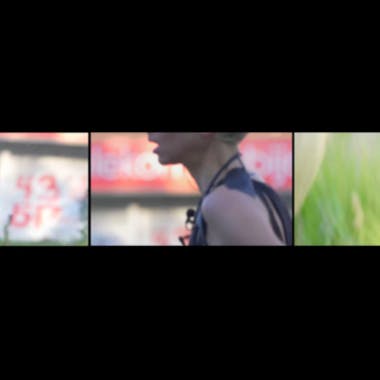 Landscapes of Trauma: A Psychoanalytic Look at Performance Art
Berlin
Hobrechtstrasse 66 Berlin, 12047
Psychoanalysis
Art
The Body
Identity
Description
"Running on Empty" is a site-specific performance by artist Elana Katz in which she runs the 15km historic route of the "gas van" – a mobile gas chamber used during the Holocaust in Serbia during a 3‐month period in 1942. The piece deals with memory, postmemory, and dissociative tendencies, using the body to reactivate a landscape of trauma that has been integrated into the mundane local urban and suburban surroundings. 
A film has resulted from this performance that works with imagery and sound to both document and distort the performance action as a subject, with a focus on bodily limitations, capacities, and function. The film's emphasis on sound carries a distinct significance as it uses repetition, reverberation, and feedback loops to manipulate and distort the original content; thus mirroring the experience of trauma, and its explicit and procedural memory. 
What are the ways in which art can initiate discussions pertaining to memory, post-memory, trauma, and the tendency toward historical erasure or denial? "Running on empty" is almost the opposite of "running away", but it is ambiguous and can also mean, for instance, "running to empty out". Similarly, declaring one's own guilt is tricky, as it means accepting one's own entanglement or responsibility, yet is also a possibility of somehow overcoming it. The panellists will consider Katz's "Running on Empty" as a starting point, examining these discourses from a psychoanalytic perspective.
18:00 - 19:00 Screening of the film "Running on Empty"
19:00 - 20:30 Panel Discussion Elana Katz, Luca Di Blasi, Marcus Coelen, and Aaron Balick
​
About the speakers:​
Elana Katz is a conceptual artist working primarily in the medium of performance art. Katz's work confronts cultural conventions, critically examines the complexity that lies within contradictions and thus aims to create an experience of unlearning the assumed. 
Luca Di Blasi, Ph.D., is University Lecturer in Philosophy and member of the Theological Faculty at the University of Bern in Switzerland, as well as Associate Member of the ICI Berlin. He is also director of the project "Disagreement Between Religions. Epistemology of Religious Conflicts". ​
Marcus Coelen, Ph.D., is a psychoanalyst in private practice in New York and Berlin. He also teaches literature and literary theory and currently holds an appointment at the Psychoanalytic Studies Program at Columbia University. 
Aaron Balick, Ph.D., is a relational psychotherapist, public speaker, writer, and founding member and former chair of The Relational School UK. He is the director of Stillpoint Spaces London. ​​