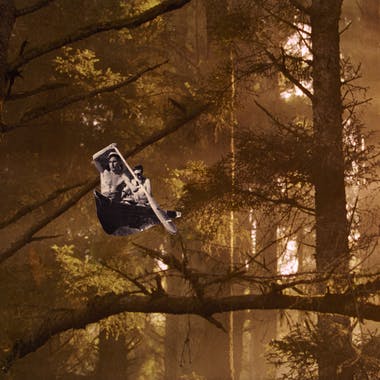 Lacan Guided Reading Group: The Direction of the Psychoanalytic Treatment
Every Tuesday
Berlin
Hobrechtstrasse 66, Vorderhaus EG Berlin, 12047
Description
Reading Jacques Lacan's "The Direction of the Treatment and the Principles of Its Power" in Écrits (2006).
Following the death of Sigmund Freud (1939), a growing chasm was already dividing the psychoanalytic community of the mid 20th century. Each faction, with its own elected leaders, attested to different perspectives as to the nature of psychoanalysis, its relevance to Freud's work and the paths one is to follow in the development of the treatment.
In the midst of this heated debate, Jacques Lacan delivered his paper, "The Direction of the Treatment and the Principles of Its Power" (1958). Considered to be one of Lacan's most straightforwardly written pieces, "The Direction of the Treatment" is a self-contained text that clarifies many of the themes presented in his seminars at the time (4-6). It is delivered as an intervention which defines Lacan's position on the practicalities of psychoanalysis and explores several themes such as the function of interpretation, the power of transference, and the role of language, setting the bar for an ethics of psychoanalysis that adheres to Freud's edifice.
This seminar will be the most "clinical" of the seminars in the Lacan Guided Reading Group yet. In it we will read a Lacanian text that is zealously addressed to clinicians situated at the intersection between ego-psychology, object-relation theory and Lacanian psychoanalysis. We will address the centrality of the unconscious (structured like a language) in the analytic situation, the importance of the Symbolic in the experience of the subject and its unfolding in speech, the role of desire and, more specifically, the "desire of the analyst" in the direction of the treatment.
Format                                                                                                                                                             
The reading of Lacan is done together as a group and is facilitated by Leon Brenner. No prior reading is required before our gatherings. We read the text slowly, trying to delve into each paragraph, deciphering Lacan's unique style and extracting very straightforward and non-metaphorical ideas. Other than learning about the psychoanalysis of Lacan, we will also be learning how to read Lacan—a challenge in itself. Make sure to come with a receptive and light-hearted mood—the goal is to enjoy this reading together (if we want to). Reading material will be provided in each session.
Guided Reading Group sessions will be held every Tuesday, 19:00 – 20:30. (Please come on time.)
Facilitator                                                                                                                                                      
Leon Brenner is a teacher and a scholar specializing in the fields of Lacanian psychoanalysis, contemporary French philosophy and autism theory. Brenner has graduated with the highest honour a B.A and M.A in Psychology and Philosophy. His doctoral dissertation concerns the subject of autism in philosophy and is entitled, The Autistic Subject: On the Threshold of Language. Brenner has received two excellence awards as a junior university teacher. He is currently engaged in several scholarly and artistic projects in Berlin and is a resident instructor at Stillpoint Spaces Berlin.
More of Leon Brenner in his blog: https://leonbrenner.com/