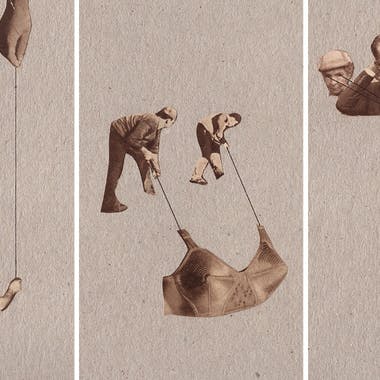 Lacan Guided Reading Group: Platonic Love and Beyond
Berlin
Hobrechtstrasse 66 Berlin, 12047
Psychoanalysis
Literature
Reading
Description
The Lacan Guided Reading Group is continuing its work on the subject of love and transference. For the next six sessions, we will work on our last topic in this ongoing reading round – the love triangle between Socrates, Agathon, and Alcibiades.
Jacques Lacan (1901-1981) was a French intellectual who has been regarded to as the most controversial psychoanalyst since Freud. Calling for a "return to Freud" in mid 20th century Europe, Lacan had re-conceptualized psychoanalysis in such ways which had a deep impact on psychotherapy as well as other intellectual fields up until this day. Lacan is also notable for his dialogue with many of the "great philosophers" in relation to which he developed unique critical interpretations of the conceptual and logical motivation at the origin of philosophical thought. In his seminar on Transference (1960-1961), Lacan tackles one philosopher in particular - Plato. Revisiting one of Plato's most notable dialogues, the Symposium, Lacan goes on to present his most elaborate account of the subject of love - the topic around which the Platonic symposium revolves. Join us for this round of the reading group in which we will read several segments from Lacan's seminar on Transference, trying to understand the way in which Lacan redefines love in psychoanalysis on the basis of this Platonic dialogue. We will investigate several Lacanian notions such as love being the objective of psychoanalysis, the analyst knowledge about love, the fact that "love is giving what you do not have", as well as the way love necessarily passes through desire ("like a camel through the eye of a needle").

Format:
The reading of Lacan's seminar is done together as a group and is facilitated by Leon Brenner. No prior reading is required before our gatherings. We read the text slowly, trying to delve into each paragraph, deciphering Lacan's unique style, and extracting very straightforward and non-metaphorical ideas. Other than learning about the psychoanalysis of Lacan, we will also be learning how to read Lacan, and in this case, how to read Lacan reading Plato. Make sure to come with a receptive and light-hearted mood - the goal is to enjoy this reading together.
Groups will be held on Tuesdays, January (8, 15, 22 & 29) & February (5 & 12), 19:00 – 20:30.​​​​
About the Facilitator:
Leon Brenneris a Ph.D. candidate at TAU and a guest scholar at the FU institute of philosophy in Berlin. Brenner has a B.A. in Psychology and Philosophy and graduated Summa Cum Laude his masters degrees in philosophy. His thesis paper concerned Alain Badiou's theory of subjectivity and love. Brenner has received two excellence awards as a junior university teacher - the University Rector excellence award, and the Deanship excellence award. Currently, he is engaged as an instructor at Stillpoints Spaces, Berlin. Brenner specializes in the fields of Lacanian psychoanalysis, contemporary French philosophy, and autism theory. Currently, his doctoral dissertation concerns the subject of autism in philosophy.
More of Brenner in his blog: https://leonbrenner.com/