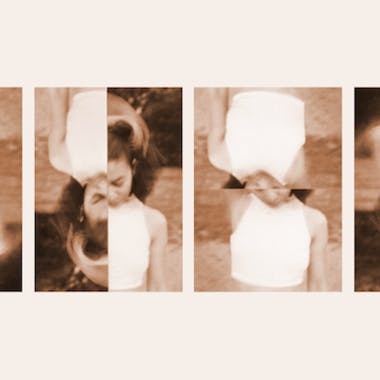 Lacan Guided Reading Group: A Feminine Enjoyment
Every Tuesday
Berlin
Hobrechtstrasse 66 Berlin, 12047
Description
Jacques Lacan (1901-1981) was a French psychiatrist who has been dubbed the most controversial psychoanalyst since Freud. Calling for a "return to Freud" in mid 20th century Europe, Lacan had re-conceptualized psychoanalysis in such ways that deeply impacted psychotherapy and philosophy up until this day. One of the major topics Lacan chose to penetrate in his teaching is the notion of sexual difference. Freud, in his account of sexual difference, argued that the whole range of human sexuality is solely determined on the basis of the phallus. Accordingly, he inferred that there is only one form of libido—masculine libido. Going beyond Freud's rendition of feminine libido in his notion of "penis envy," Lacan provided a subversive account of a singular form of feminine enjoyment in his teaching. He argued that, while masculine subjects only have access to phallic enjoyment ("enjoyment of the Idiot"), feminine subjects are "not-all" (pas-tout) subsumed by the phallus and have access to another form of enjoyment "beyond the phallus." Lacan's Seminar XX is devoted to the exploration of such an evasive mode of enjoyment that Freud found it impossible to know anything about. 
In the Lacan Guided Reading Group, we will trace Lacan's train of thought concerning masculine and feminine enjoyment by reading two chapters from this seminar entitled: "God and Woman's Jouissance" and "A Love Letter." What is an enjoyment beyond the phallus? What is so mystifying about feminine enjoyment? And what is knowledge of sexual difference? 
Join us for the reading of Jacques Lacan's Seminar XX: On Feminine Sexuality, the Limits of Love and Knowledge (Encore) (1972-1973).
Format:
The reading of Lacan is done together as a group and is facilitated by Leon Brenner. No prior reading is required before our gatherings. We read the text slowly, trying to delve into each paragraph, deciphering Lacan's unique style and extracting very straightforward and non-metaphorical ideas. Other than learning about the psychoanalysis of Lacan, we will also be learning how to read Lacan—a challenge in itself. Make sure to come with a receptive and light-hearted mood—the goal is to enjoy this reading together (if we want to). Reading material will be distributed in each session.
Facilitator:
Leon Brenner is a teacher and a scholar specializing in the fields of Lacanian psychoanalysis, contemporary French philosophy and autism theory. Brenner has graduated with the highest honour a B.A and M.A in Psychology and Philosophy. His doctoral dissertation concerns the subject of autism in philosophy and is entitled, The Autistic Subject: On the Threshold of Language. Brenner has received two excellence awards as a junior university teacher: the University Rector excellence award, and the Deanship excellence award. He is currently engaged in several scholarly and artistic projects in Berlin and is a resident instructor at Stillpoint Spaces Berlin.
More of Leon Brenner in his blog: https://leonbrenner.com/