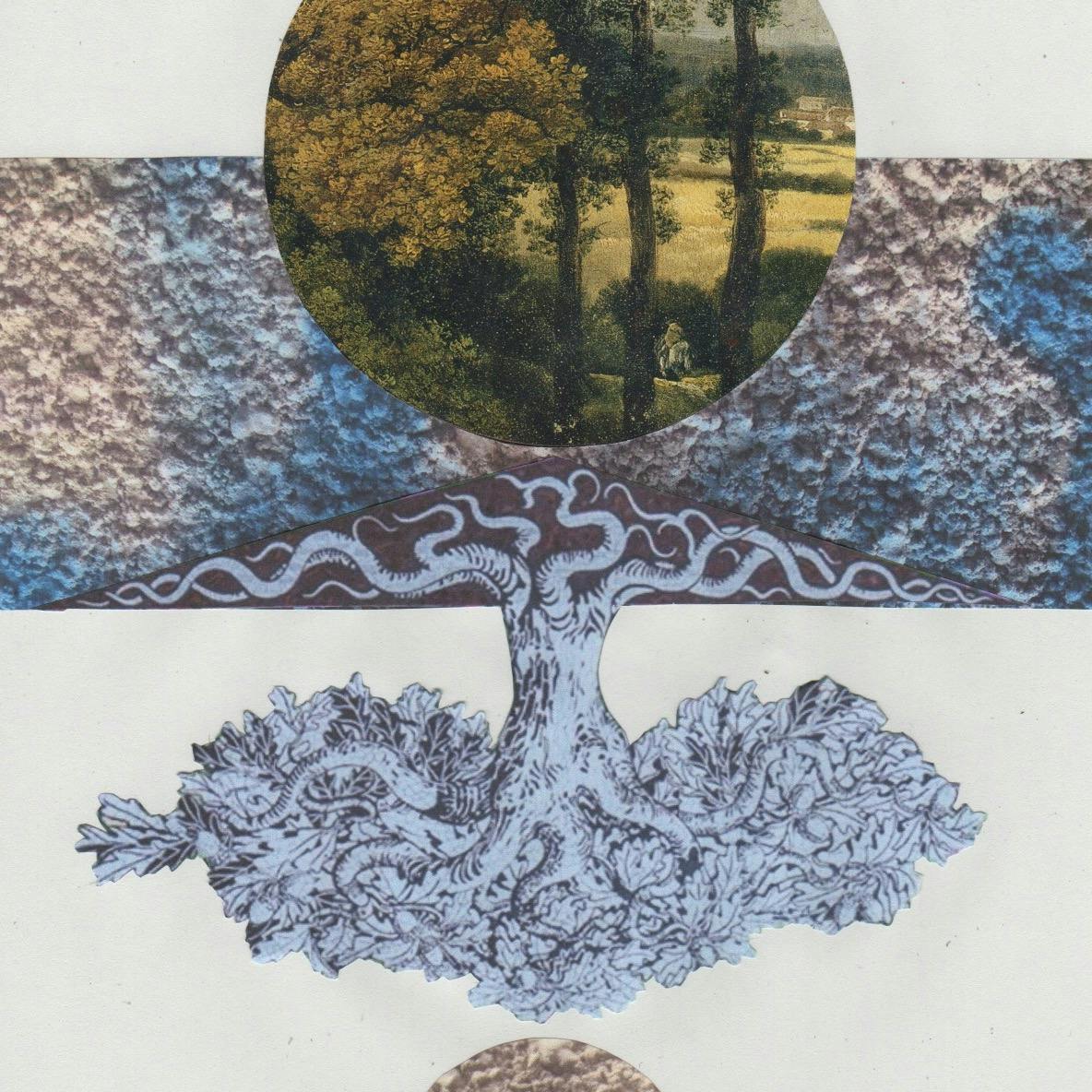 Karen Francesca: Chthonic Commons
London
23 Clerkenwell Close London, EC1R 0AA
Description
An exhibition of artworks by Karen Francesca, opened on the ocassion of our Stillpoint Spaces London Open Day 15th Sept 2018. It will run until the end of October.
Over the course of a few hundred years, much of Britain's land has been privatised: taken out of some form of collective ownership and management and handed over to individuals. Over 5000 enclosures acts were enacted, encompassing 6.8 million acres of land, often using military force to do so. Currently in our democracy, nearly half the country is owned by 40,000 land millionaires, or 0.06% of the population. Increasingly in recent times we see the monopoly of private interest over remaining public spaces through the ubiquitous presence of advertising.
Through the selling off of public amenities, housing estates, libraries, parkland and school grounds, the common right to space is being further compromised. Use of hostile architecture, which intends to limit access to places for sleeping and resting for the homeless in our communities, is another example of changes in public space reflecting extreme increases in social inequality.
 The pieces of work installed at Stillpoint Spaces London and in the surrounding streets, reflect and make comment upon the vast issues around layers of emotional and aesthetic resonance in our relationship with the natural world. Karen has placed a number of works in the street leading to the space, as well as re-curating the courtyard garden with plants, mosaics, and signs which lead into the building itself. By placing unsolicited works in the street, as well as presenting works within the main exhibition space and hence, within the current means of exchange, Karen is working on the margins of the traditional art space to consider our ascribed value systems, and the ways in which we may or may not contribute to a space: what do we give of ourselves and what do we receive in return? Are our frenzied and insatiable shopping activities simply a re-enactment of foraging?
Through this exhibition, Karen Francesca is insisting on a reclamation, by making physical markers that connect culture and place, people and others, prompting a remembrance of what once was, and to consider the mourning that is being experienced on a vast and unconscious level.
KAREN FRANCESCA achieved a 1st Class degree in Fine Art from Leeds University and a Masters in Art Psychotherapy from Goldsmiths University. She has been involved in the public, social, and therapeutic arts for over 2 decades. Current work includes a large public art commission for City North; and, garden and artmaking for Green Refuge in collaboration with Grow Wild, Kew. Karen's most recent residency was with Centre for Contemporary Art and the Natural World at Exeter University.
Karen has recently carried out art psychotherapy work in an acute care setting in a London hospital, creating a garden. She has also worked with the NHS in other community settings. Karen is involved with collectives such as Touchwood Trees Ltd and The Treatment Rooms, making artworks for public spaces including the Victoria and Albert Museum, Orleans House Gallery and Potter's Fields Park.