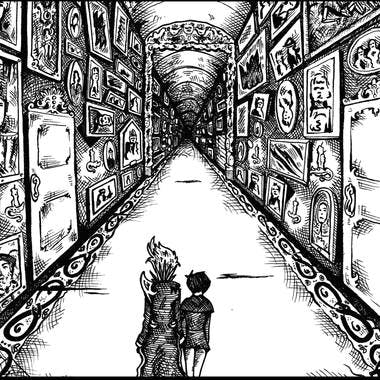 Jungian Psychology as Impetus to Creation
Berlin
Hobrechtstrasse 66, Vorderhaus EG Berlin, 12047
Psychoanalysis
Literature
The Self
Identity
Description
No white without black, and no holiness without the devil. Opposites are brothers.
— C. G. Jung  "The Archetypes and the Collective Unconscious", CW 9/1, § 597
In a fragmented, technology-driven modern world, reconnecting to archetypal processes is crucial for children in establishing the vital link between their emerging egos and their roots in the unconscious. A more grounded, healthier connection to themselves and the world is thus encouraged. Importantly, not only children, but also adults can benefit from a heightened understanding of the mythological and archetypal aspects of our psyches.

Format:
Author Kristina Saborio will first discuss how her encounter with dreamwork and Jungian psychology provided her with the impetus to recount the individuation process through tales. She will then give an overview of the narrative structure of the book while reflecting on her own experience with Jungian concepts.

Jungian analyst Wolfgang Heine will intervene with tentative Jungian interpretations of those tales and provide theoretical background of the concepts based on the Psychology of C. G. Jung.

Speakers
Kristina Saborio, author of "Two Brothers", has brought together her visual background from graphic design, her studies of German literature, and her personal exploration of Jungian psychology in a unique children's' book project.

Wolfgang Heine is a practicing Jungian analyst at Stillpoint Spaces Berlin, with a Master of Science in psychotherapy.