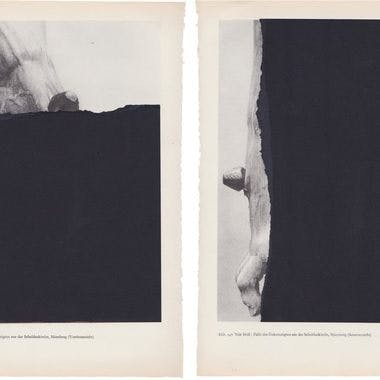 Jacques Lacan Reading Group: The Signification of Phallus
Berlin
Hobrechtstrasse 66 Berlin, 12047
Psychoanalysis
Reading
The Self
Sexuality
Description
According to Freud, the phallus plays a crucial role in psychoanalysis as the biological marker of the duality between the sexes. Jacques Lacan adopts the centrality of the phallus in his teaching, but reformulates its role by addressing the phallus as a signifier rather than a biological organ. In his paper, "The Signification of Phallus" (1958), Lacan attempts to explain in which way the signifier of the phallus is entangled in the relationship between the infants needs, demands and desires in his early life. Providing a glimpse into his understanding of language, and the child's identification in the course of the Oedipus complex, Lacan provides us with a novel meaning to the phallus which remains strong and relevant even in light of contemporary criticism.

Join us for the second workshop of the Lacanian reading group. This time revolving Lacan's disputable paper, "The Signification of Phallus" (1958). The reading will be done together as a groups, and will be divided into seven different session. Therefore, no reading is required (nor recommended) before our gatherings. We're going to read the text slowly, trying to delve into each paragraph, deciphering Lacan's unique style, and extracting very straightforward and non-metaphorical ideas. We will read the English version of the text, but people capable of reading Lacan's French are encouraged to bring the original French version. Come over with a receptive and light-hearted mood, the goal is to enjoy this reading together (only if we want to).

About the facilitator:
Leon Brenner is a Ph.D. candidate in TAU and a guest scholar at the FU institute of philosophy in Berlin. Brenner has a B.A. in Psychology and Philosophy and graduated Summa Cum Laude his masters degrees in philosophy. His thesis paper concerned Alain Badiou's theory of subjectivity and love. Brenner has received two excellence awards as a junior teacher at TAU - the University Rector excellence award, and the Deanship excellence award. Currently engaged as an instructor as Stillpoints Spaces, Berlin. Brenner specializes in the fields of Lacanian psychoanalysis, contemporary French philosophy, and epistemology. Currently, his doctoral dissertation concerns the subject of autism in philosophy.
More of Brenner in his blog: https://leonbrenner.com/

Two groups will be held on Thursdays and five on Tuesdays: 15th of March (Thursday); 22nd of March (Thursday); 4th of April (Wednesday); 10th of April (Tuesday); 17th of April (Tuesday); 8th of May (Tuesday); 15th of May (Tuesday).


Collage:
Jorge Chamorro
http://jorgechamorro.es/