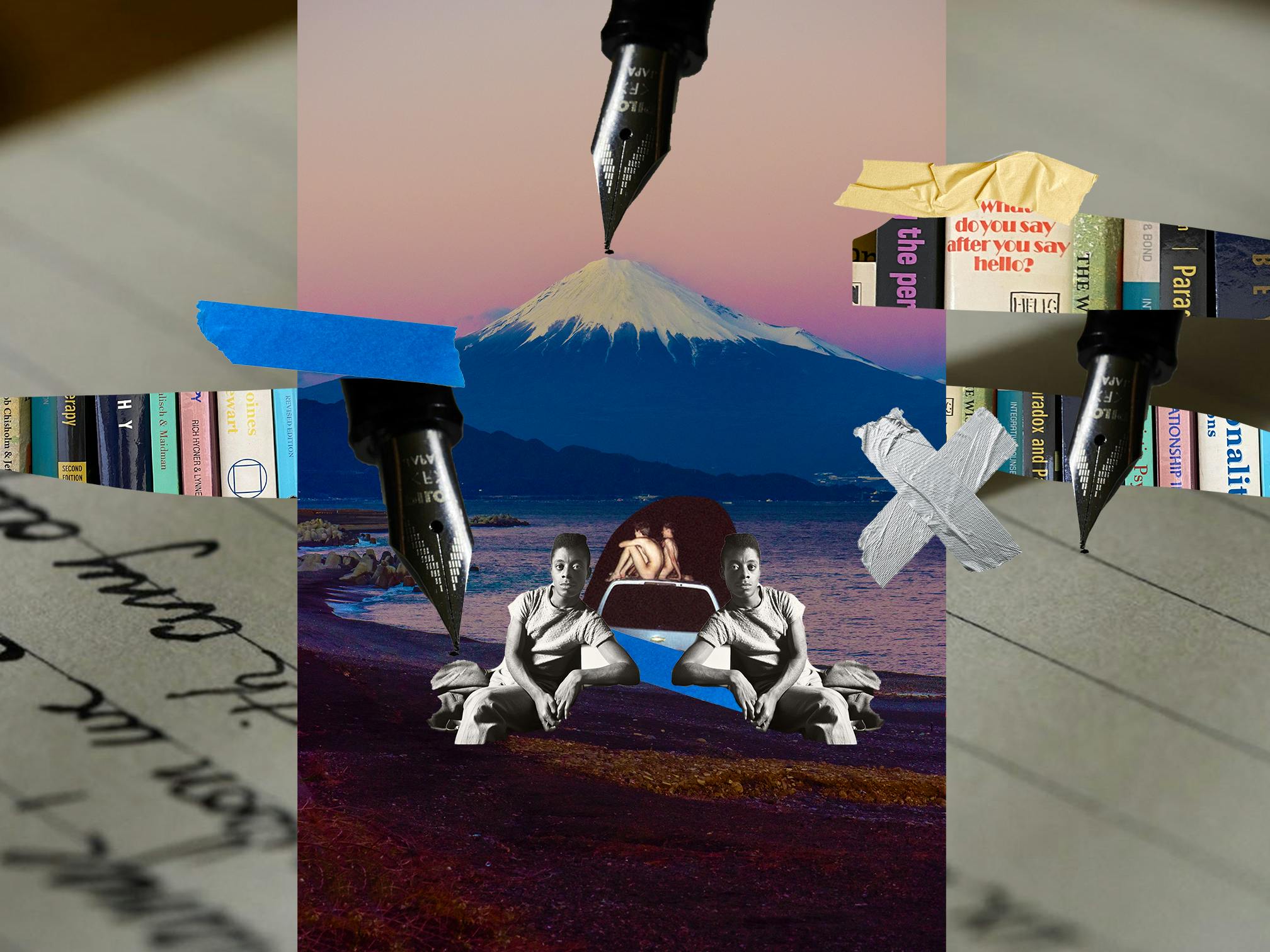 Introduction to Script Writing as a Therapeutic Model of Enquiry
Times
6:00pm - 7:30pm BST, 7:00pm - 8:30pm CEST, 1:00pm - 2:30pm EDT
Description
Join us for this free online event as we look into the fundamental tools of script-writing as a therapeutic process to change and transformation.

By applying the tools and processes used in script-writing to therapeutic dialogue and discourse it is possible for individuals to edit or rewrite their stories, address blockages and frame a new narrative bringing about transformation and change. 
How to join
In order to attend this event, join our online STILLPOINT SPACES COMMUNITY where you will be able to access the Zoom link, and lots of other community discussions, events and resources. Being a part of our network is free, there's no obligation, and you can leave anytime.  Click here to set up a profile and RSVP for the event.
Format
In this initial session, Andrew Seedall will introduce you to Erving Goffman's Presentation of Self and Augusto Boal's 'Unblocking process', before taking you on a brief playwriting process. 
We will explore how the writer constructs character and identity exploring physiology, sociology and psychology. 
We will explore the 10 critical questions asked of every story and every writer.
We will explore how the framing of a story can keep us fixed in a cycle of crisis or have the power to move us forward and realise our goals.
The overarching purpose is to ask the dramatic question. What is the problem of the world for the main character? How does the main character answer the dramatic question and move their story forward?
Dramaturgy suggests that a person's identity is not fixed. Identity constantly adapts and changes in response to interactions and reactions to social encounters. In doing so definitions of reality are created in which our social identities are produced and performed as we take on roles and play parts cast as in a script.
As Noël Greig in his book Playwriting, reflects; we can experience the critical or self-conscious dimension to our shared existence. We do so as a celebration of our ability-or need- to reflect on the conditions that make us human.
Script writing is the tool, the mechanism which can bring drama to an audience, making the invisible visible. The script writer is the facilitator revealing the many personas-the masks of the characters deciding what story they want to tell and why.
With these tools we can discover how to become our own playwright, editing, directing and producing narrative which reveals identities and shapes our reality.

About the lecturer
Andrew Seedall is a script writer, drama practitioner and informal educator. Andrew learnt his craft facilitating Street Theatre in Northern Peru, leading youth programmes across the North West of England and more recently as part of the alumni of Studio Salford Write For the Stage.  
With an academic background in Social Sciences and Youth studies,  Andrew has worked at the intersection of both Theatre and Social Sciences for 20 years. Andrew's script writing explores stories which have resonated for him in his life as a gay man, navigating characters and roles he found necessary to perform in order to make sense of the world around him.
'My work writing scripts enables me to edit, rewrite and question the stories I am telling, the characters I have created. A process rarely practiced in life.'
www.andrewseedall.com

About Stillpoint Spaces
Through psychotherapy, counselling, coaching, events, workshops, artist encounters, and more, Stillpoint Spaces offers a new way to explore psychology outside the consulting room.
Disclaimer
Please note that the views, opinions, and values expressed by presenters, participants, or any other individuals in relation to this event are not necessarily those of Stillpoint Spaces. Our aim is to provide a respectful space for open dialogue between our presenters, facilitators, workshop leaders and those who attend. If you would like to ask questions or provide feedback, please contact us at contact@stillpointspaces.com