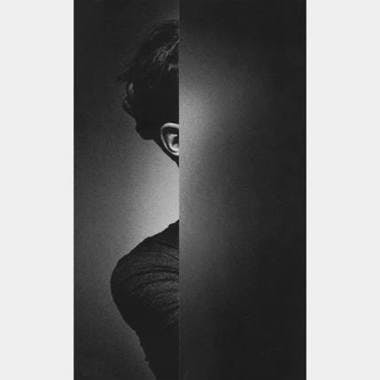 Integrating Relational Theory into Clinical Practice
Berlin
Hobrechtstrasse 66 Berlin, 12047
Therapy
CPD
Psychoanalysis
Literature
Description
Who are you as a psychotherapist and how does your subjectivity affect your practice? Whatever your clinical background or theoretical modality, it is your "personal factors" that are most likely to have an effect on your clients – and their personal factors that will equally have an effect on you. In the relational context, the therapeutic dyad is more than the sum of its parts, and can be understood as a "relational matrix". Relational Psychoanalysis offers a way to understand this complex situation, so you can begin to get a handle on the unconscious dynamics that infuse the therapeutic situation.
This series of workshops will address some of the major themes of Relational Theory enabling you to think more intersubjectively about your practice. While each learning day can be taken individually, they have been created as a set of three in order to offer a comprehensive learning experience. Each session will include a theoretical element, a practical workshop, and time for reflection and supervision of your clinical work. The workshops are open to colleagues who are at the beginning of their carriers and experienced clinicians who wish to increase their knowledge and experience in relational practice.
​
Descriptions of the Workshops:
​It Takes Two to Tango: The Development of Relational Theory
March 3, 2018  11:00 - 17:00 h
Relational psychotherapy is often referred to as a "two-person psychology" which acknowledges that there are two full subjectivities in the therapy room. This is in distinction to classical psychoanalysis which saw itself as a "one person psychology" where the only psychology in the room is the patient's, which opens up under the gaze of "neutral" blank screen of the psychoanalyst. While fully theoretically realised in relational theory, the two-person perspective is present from the earliest pioneers in psychoanalysis including Ferenczi and Fairbairn who prioritised relationship overdrive. Later, Melanie Klein and Donald Winnicott further developed what became "object relations". This was followed by Attachment Theory. At the same time humanistic and client centred counselling developed as a counterpoint to the dominance of psychoanalysis.
In this workshop, we will track the development of Relational Theory from the early psychoanalysts right up to the modern day. We will see the early seeds for relational thinking in Freud's own work, and discover the socio-cultural changes that produced an explosion of relational thinking in the 1980s.
Reading:
Aron, L. (2002). "Relational Theory and its Boundaries: one and two-person psychologies." Chapter 1 In Meeting of Minds: Mutuality in Psychoanalysis. Lewis Aron. Routledge.
"Non-Interpretive mechanisms in Psychoanalytic Therapy: the 'something more' than interpretation." Stern, D., Sander, L., Nahum, J., Harrsion, A., Lyons-Ruth, K., Morgan, A., Bruschweilerstern, J., Tronick, E. (1998). In International Journal of Psychoanalysis. 79:903-921.
Suggested Further Reading:
Meeting of Minds: Mutuality in Psychoanalysis. Lewes Aron. 2002. Routledge. Particularly Chapter 2 for this workshop.
Relational Concepts in Psychoanalysis: An Integration. Mitchell, S. (1988). Cambridge, MA: Harvard University Press.
Object Relations in Psychoanalytic Theory. Greenberg, J. and Mitchell S. (1983). Cambridge, MA: Harvard University Press.
​
Therapist Subjectivity: How to Use One's Self in Psychotherapy
April 28th, 11:00 - 17:00h
What instigates an intervention in psychotherapy? Why do you do what you do, say what you say, or don't say what you don't say? Who you are is central to how you are as a psychotherapist. In this workshop, we will be looking deeply into the therapist's subjectivity and how this affects the therapeutic dyad. All of the classical conceptions of transference, counter-transference, and "acting out" are thrown again into question when we take the relational perspective. How "clear" can a transference be? Our counter-transference is "counter" to what?
From the patient's perspective, what are the consequences of appraising the mind of their therapist? When they receive an intervention or interpretation, it comes through the filter of the other's mind. The nature of this filter, and how healing or harming it can be to a patient is crucial once we accept there is no possibility of total neutrality.
Lewis Aron notes that "self-revelation is not an option, it's an inevitability." So how are we to use this "inevitability" thoughtfully and in the service of our patients? Aron goes on to note that through psychotherapy is mutual it is it is not symmetrical. Learning to balance this asymmetry in the interest of our clients is paramount.
Reading:
"Love in the Afternoon: A Relational Reconsideration of Desire and Dread in the Countertransference." Davies, Jodie. (1994). Psychoanalytic Dialogues. 4(2): 153 – 170.
"The patient's experience of the analyst's subjectivity." Lewis Aron, Chapter 3 from Meeting of Minds.
Suggested Further Reading:
Balick, A. (2016). "What Makes a Relationship with ME so special." Keynote presentation for the International Association of Relational Transactional Analysis, Edinburgh.
"The Intimate Edge in Therapeutic Relatedness." Ehrenberg, Darlene. (1974). Contemporary Psychoanalysis. 10: 423 – 437.
Mutual Recognition, Enactment, and "The Third"
May 12th, 11:00-17:00
What happens, clinically, within "the relational matrix"? What can we expect from two psychologies in interaction with each other? As we have learned, psychotherapy is mutual but asymmetrical, so how are we to appraise this asymmetry?
In the classical analysis, the transference was always the patient's and the countertransference was always the therapists. But dig a little deeper, and we find that this wasn't necessarily true. Whereas once counter-transference was seen as a hindrance to the clarity of an analyst's vision, it soon became a key to understanding the patient. Where transference was seen as a patient's projection, we now see it as also reactive to their "real" therapist. Whereas acting out was seen as the patient's alone, it can now be an "enactment" occurring between therapist and client.
In this workshop, we will be looking more deeply at the nature of mutuality and asymmetry – and trying to understand what the role of the therapist within the intersubjective space really might be.
Reading:
Benjamin, J. (2004). "Beyond doer and done to: an intersubjective view of thirdness." Psychoanalytic Quarterly. 73: 5-46.
Benjamin, J. (2007). "Intersubjectivity, thirdness, and mutual recognition." Talk given at Institute for Contemporary Psychoanalysis, Los Angeles.
Suggested Further Reading:
Stern, D. (2013). "Relational Freedom and Therapeutic Action." Journal of the American Psychoanalytic Association. 61(2): 227-256.
All attendees who commit to the series of workshops will receive a certificate after finishing the third one.
Since this is a professionals-only event, registration is required. If you buy a ticket online or reserve a spot and pay in cash, please, email us at berlin@stillpointspaces.com. Make sure to include your name, surname, and current professional status. Upon registration, we will provide you electronic copies of all the required readings.
Aaron Balick, h.D., is a relational psychotherapist, supervisor, and founding member and former chair of The Relational School UK. In addition to his clinical work, he is an honorary senior lecturer at the Centre for Psychoanalytic Studies at the University of Essex. He has a special interest in applications of ideas from the world of psychology and contemporary psychoanalysis to culture; especially new media and technology. Aaron is the author of The Psychodynamics of Social Networking: connected-up instantaneous culture and the self. He is the director of Stillpoint Spaces London.