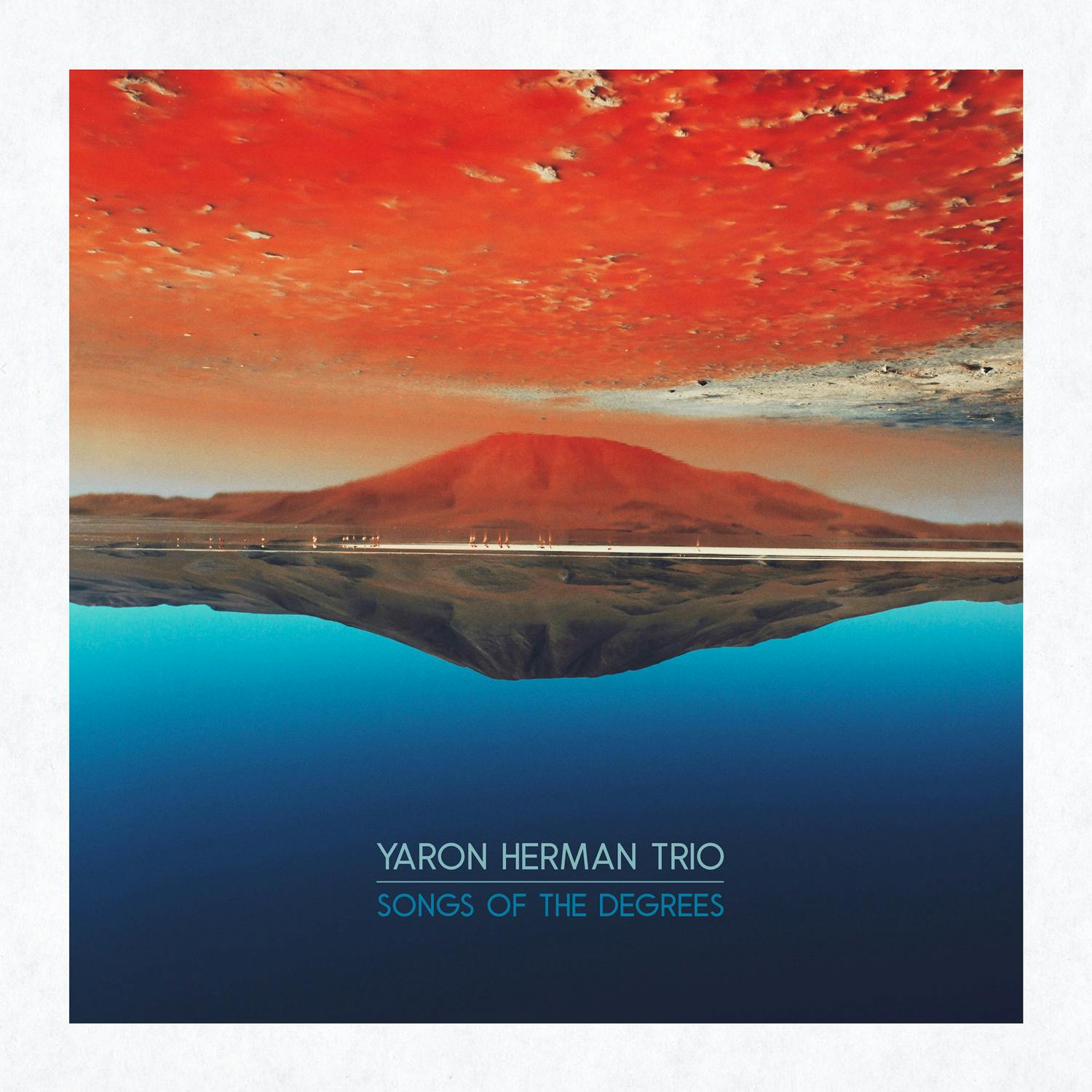 Improvisation and Creativity: a conversation with Yaron Herman
Description
*TIME: 5:00pm-6:30pm BST, 6:00pm-7:30pm CET 12:00pm-1:30pm EST*

What is the role of play and improvisation in reconnecting with our essentials?
Improvisational play, whatever that playing is, helps us to forget the outside world and find an authentic space for the joy and pleasure of just "playing"; a special inner place where rigid time disappears and we are just there in the flow. It is all about finding that unique well-being that we have all experienced as children when « playing » was just our basic, natural, and 'very serious' activity.

Musician Yaron Herman challenges the critical questions we may ask ourselves like: 
Does playing the piano or writing poems without worrying about the result make sense? Is it ridiculous? Am I bad or good at what I do? Does it really matter? 
We find that what really matters is the fact of finding a unique form, a dynamic, an activity that facilitates that deep inner connection with ourselves and our emotions. It is that unique special space in which we can feel good even in difficult times. A unique and personal place where things make sense and become meaningful. A new opening inside and outside"



About Yaron Herman
Yaron initially aspired to become a professional basketball player but, confronted with a knee injury at the age of 16 was forced to come up with an alternative plan.
He began playing the piano at the age of 16.
He began piano lessons with jazz musician Opher Brayer, who taught him using a unique methodology based on philosophy, mathematics and psychology.. Two years later, Yaron earned the Rimon School of Jazz and Contemporary Music's "Junior talent" award. At age 19, he moved to the United States. At age 21, he recorded his first album, Takes 2 to Know 1 with Sylvain Ghio, produced by Sketch Records. In 2008, he earned the French prize "Victoire du jazz" in the category "Revelation of the year" for the album A time for everything. In 2009, he was nominated for three "Victoires du Jazz" awards in the categories: Artist of the Year, Album of the Year (for the album Muse), and People's Choice. Yaron's album Muse also went on to win the iTunes title Jazz Album of the Year in 2009. He was president of the jury at the Montreux Jazz Piano Solo Competition in 2012, 2015 and 2016, and president of the Montreux Jazz Academy in 2015 and 2016.
He has performed with many well-known artists including Ambrose Akinmusire, Michel Portal, Kurt Rosenwinkel, Dominic Miller, Avishai Cohen, Pat Metheny, Lars Danielsson, Matt Brewer, Gerald Cleaver, Gilad Hekselman, Valgeir Sigurðsson, Yael Naim and Matthieu Chedid.
Passionate about teaching and dissecting the creative process, Yaron has spoken at a number of conferences such as TEDxParis (2015), TEDGlobal (2013), TEDxCERN (2013) and TEDxHelvetia (2012), in addition to presenting at business seminars for various corporations, including Google. In 2015, he took part in an exhibition at the Louvre Museum in Paris called "Une brève histoire de l'avenir" ("A brief history of the future"), organized by Jacques Attali. He is also a member of the "Young Leaders" program of the France China Foundation.
Watch: Just Being, from his latest album (9 albums overall) "songs of the degrees" (2019).

Yaron Herman will be in a conversation with Alessandra di Montezemolo, the director of Stillpoint Spaces Paris.

About Alessandra di Montezemolo
Alessandra di Montezemolo is a clinical psychologist and Jungian analyst who trained and teaches at the CG Jung Institute in Zurich. She published several articles in different languages.  Originally from Italy, Alessandra lived in several countries: USA, Uruguay, Venezuela, israël, Spain, Italy and France and she speaks and works in four different languages. As a psychoanalyst actively engaged in today's world, Alessandra is interested in building bridges between humanities, social sciences, and the different psychological approaches for a deeper understanding of contemporary society's complexity. 

Alessandra joined the founders of Stillpoint Spaces (Zurich, Berlin, London, and Paris) in December 2016 as their partner for Paris where she opened the spaces in 2017. Today, 25 therapists from all origins, practice, and exchange points of view and reflections together exploring psychology in-depth in the spaces and online.
In her consultation work, the focus is to identify and develop the unique creative resources of each person. Looking back to the first steps in life and to primary family relationships is certainly essential to identify each person's wounds and weaknesses, but the most important effort is to support the search for her or his unique place in life,  by revealing the more creative aspects of their personality. It is the search for the most authentic self-integrity and what Jung calls the "individuation process"  which guides the analytical journey. 

Pay what you can
Stillpoint Spaces has had to close all of our physical spaces due to COVID-19 and we have moved all our events online. We have temporarily introduced a "pay what you can" option for non-members for these events. Our facilitators have generously volunteered their time and any proceeds we collect will go towards helping us get through this crisis. Despite being closed, many of our running costs have not changed. We still have to maintain our buildings, maintain our website, and support the costs of running events online. Most important is supporting our staff who are working hard to continue operations during this period. Any contributions you are able to make during this period are both necessary and gratefully received.

Image credit: Courtesy of Yaron Herman