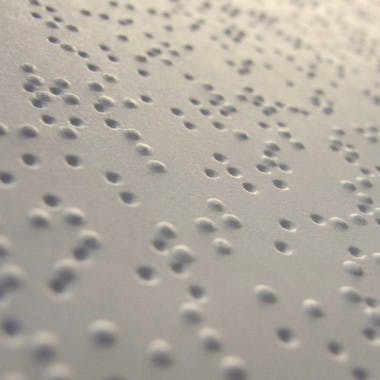 Ideology and Language: In Plain Sight
Berlin
Hobrechtstrasse 66 Berlin, 12047
Description
Ideology and Language: In Plain Sight, an installation by Karla Šuler, is exploring language as the set of predetermined communication values, as the sign of identification, a retreat of knowledge and driving force behind different ideologies. The installation deals with the thought of how a perception of language, as a mediator of a sole universal consciousness of one's society, expands and echoes in current social condition. 

What stands in the way of propagating and understanding a specific content within certain contextual and identifying parameters? How far can a comprehension of particular ideologies transform and understanding change when we encrypt the beliefs for which one once died?

Behind blind following is a certain inability to recognise or identify a thought. Ideas of a political manifesto, fairy-tales or Bible audio tapes stripped of words or text encrypted to abstract symbols now become unrecognisable or available only to the ones that do not see. The notion how easily we misconceive them now stands in plain sight.

Ideology and Language: In Plain Sight - installation comprising of: 
- Three books in Braille
Karl Marx "Communist Manifesto"
Matthew Luke "New Testament"
Brothers Grimm tales
- Three audio tracks of same titles 
- Three texts in Braille 
Visiting hours:
September 14, 19:00 - 22:00
September 15, 16:00 - 22:00
Karla Šulerhas MA as Professor of Fine Arts from Academy of Fine Arts, Zagreb. Her works explore various concepts from body image, hidden meanings, grief, injustice, loss of innocence, to misconstruction of common beliefs and ideologies. Medium in which a certain work will be presented in greatly varies and is often dictated by the context of the theme: still image, audio, digital/screen-print, objects, video, installation or interactive dialogues. She is also interested in non-representative, utopian works that may never come to their physical existence. Karla's works have been exhibited throughout Croatia, Bristol, London, Berlin and Belgrade and have been included in both public and private collections. Currently resides in Dublin, Ireland.