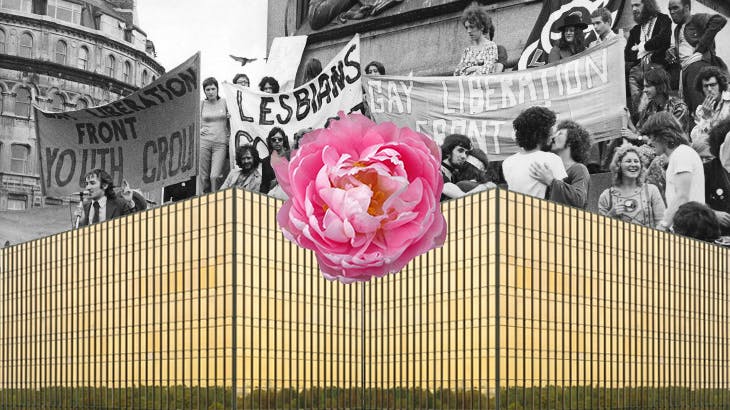 How Queer is Therapy? Heteronormativity, history, and mental health today
Online
6:00pm - 7:00pm GMT, 7:00pm - 8:00pm CET, 2:00pm- 3:00pm EST
Film
Psychoanalysis
Therapy
LGBTQIA+
Culture
Description
In partnership with The Love Tank we will be joining this year's Fringe! Queer Film and Arts Fest. 
This talk will consist of three panelists exploring the question: how queer is therapy? The panel will include discussion about the origins or queer roots of psychotherapy and the fact, surprising to many people, that Freud's original theories could be described as "queer". We will look into the contemporary clinical perspective about working within the queer community, and about alternative non-clinician-led queer initiatives that can also deliver therapeutic benefits.
Book tickets here.

Speakers:

Dr Aaron Balick
Aaron is a psychotherapist, supervisor, university lecturer, and author. Aaron's original doctoral research was on the development of sexual and gender identity from the relational psychoanalytic perspective. He current area of research is in the psychology of technology and social media and he is the author of The Psychodynamics of Social Networking.

Harriet Mossop
Harriet Mossop is completing an MSc in the Psychology and Neuroscience of Mental Health at King's College, London, researching LGBTQIA+ mental health and the iatrogenic effects of psychotherapy. She runs the Other Women reading group at Stillpoint Spaces, exploring psychoanalytic and psychodynamic literature from a queer female and non-binary perspective. She also works part time for the accounting and auditing regulator in the City of London, focusing on financial reporting for climate change and the climate transition.

Kemoy Jemmott
Pronouns: She/Her/Kemoy 
Kemoy is a Psychodynamic Counsellor currently practicing in Berlin, Germany. She is a black, queer, feminist and sex-positive counsellor with experience in substance abuse and trauma work. Throughout her academic career she often found herself in spaces that were filled with cis, white people and heteronormative ideals. Noticing this disparity had a great impact on her work; It has become an important part of her work to queer and diversify the field of Mental Health in any way that she can. Earlier this year Kemoy started a Queer Black Therapy Fund, a fundraiser to provide long term Therapy to 10 Black Queer people (age 18+) living in Germany.
About The Love Tank
The Love Tank is a not-for-profit community interest community (CIC) that promotes health + wellbeing of under served communities through education, capacity building + research.
About Stillpoint Spaces
Through psychotherapy, counselling, coaching, events, workshops, artist encounters, and more, Stillpoint Spaces offers a new way to explore psychology outside the consulting room.
Join the Stillpoint Spaces Community (it's free!)
Become a member of our free social network for professionals and the psychologically curious. On this network we are creating the conditions for personal and professional growth, learning, engagement, mutual support, and positive change in our lives and in the wider world. Follow this link to sign up!
Disclaimer
Please note that the views, opinions, and values expressed by presenters, participants, or any other individuals in relation to this event are not necessarily those of Stillpoint Spaces. Our aim is to provide a respectful space for open dialogue between our presenters, facilitators, workshop leaders and those who attend. If you would like to ask questions or provide feedback, please contact us at contact@stillpointspaces.com.