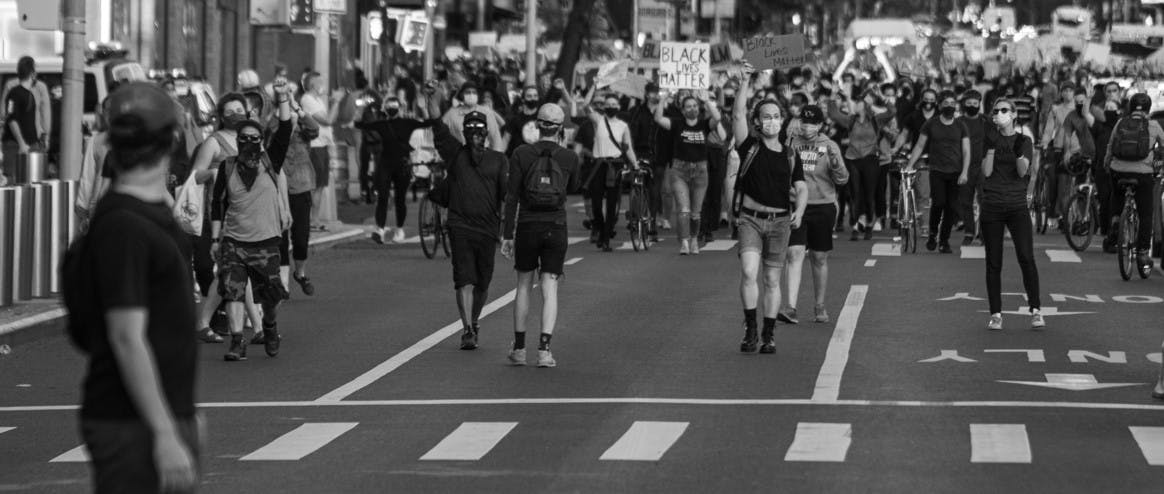 From the Couch to the Streets: Psychoanalysis and Social Change
Online
2:00pm - 4:00pm BST, 3:00pm - 5:00pm CEST, 9:00am - 11:00am EDT
Society
Therapy
Psychoanalysis
Mental Health
CPD
Culture
Description
The practice of Psychoanalysis has been traditionally associated with the image of a detached, apolitical clinician whose treatment modality is reserved for a privileged elite. Such stereotypes, partly fueled by Neoliberal ideologies and reinforced at times by its own community of practitioners, has obscured the different ways in which the theory and practice of psychoanalysis was envisioned around progressive ideals.
Drawing on Elizabeth Danto and Daniel Gaztambide's extensive examination of archival sources in the United States, Latin America and Europe, this clinical seminar aims at:
- Identifying the social justice ideals that fueled Psychoanalytic Theory and practice.
- Exploring the circumstances that led to their invisibilization.
- Reflecting on the social value of psychoanalytic psychotherapy.
- Introducing psychoanalytic thinkers who can help us articulate a deeper understanding of psychoanalysis and social justice.
- Creating an open dialogue to explore how such ideals can be reclaimed and integrated into our clinical practice.
The seminar will include worldwide examples that illustrate the emancipatory power of psychoanalytic interventions with those rendered as "other".
Format
DATE: Saturday, 28th of August
TIME: 2:00pm - 4:00pm BST, 3:00pm - 5:00pm CEST, 9:00am - 11:00am EDT
The first part of the clinical seminar will be dedicated to the introduction of psychoanalytic thinkers and ideas that are not considered "mainstream" and community projects targeting people in need beyond the "worried well". During the second part of the clinical seminar, we hope to engage in a lively discussion of what psychoanalysis can and cannot do in our daily lives to effect social change.
About the lecturer
Maria Laguna is a Licensed Clinical Social Worker (LCSW) and Certified Psychoanalytic Psychotherapist in New York City. She has trained in Psychoanalytic Psychotherapy in her native Uruguay and in NYC.
Maria has worked in a variety of settings in outpatient mental health and supportive housing, both in the capacity of psychotherapist and clinical supervisor. Maria is a board member of The Metropolitan Society of Psychoanalytic Psychotherapists (MSPP) and part of the training committee of the Metropolitan Institute for Training in Psychoanalytic Psychotherapy. She has presented workshops on Immigration and systemic racism for both institutions.
Learn more about Maria's work via her website and follow her on Instagram @marialagunalcsw
How to join
General Admission: £35 (plus any ticket fees)
Students: £17.5 (plus any ticket fees) - join the Student Room on our Stillpoint Community to get access to the promo code (more below)
Professional Members of the Stillpoint Community: free (email us at contact@stillpointspaces.com to learn more)
We reserve a limited amount of tickets at a concessional rate for those unable to meet the full cost. Please email us at contact@stillpointspaces.com if this applies to you.
You do not need to be a professional psychotherapist, counsellor, or psychologist to join this course, however if you are, you may request a certificate of attendance which would provide you with 2 hours CPD.
After you sign up, you will receive an order confirmation, which includes the link to join the webinar.
About Stillpoint Spaces
Through psychotherapy, counselling, coaching, events, workshops, artist encounters, and more, Stillpoint Spaces offers a new way to explore psychology outside the consulting room.
Join the Stillpoint Community (it's free!)
Become a member of our free social network for professionals and the psychologically curious. On this network, we are creating the conditions for personal and professional growth, learning, engagement, mutual support, and positive change in our lives and in the wider world. Follow this link to sign up!
Disclaimer
Please note that the views, opinions, and values expressed by presenters, participants, or any other individuals in relation to this event are not necessarily those of Stillpoint Spaces. Our aim is to provide a respectful space for open dialogue between our presenters, facilitators, workshop leaders and those who attend. If you would like to ask questions or provide feedback, please contact us at contact@stillpointspaces.com.
Photo by Alejandro Neira