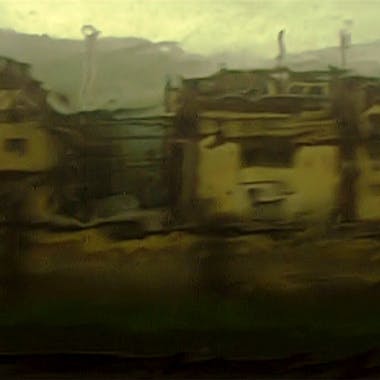 From Psychic Life to Social Reality: Reflections on Psychological Education
Berlin
Hobrechtstrasse 66 Berlin, 12047
Philosophy
Psychoanalysis
Art
Technology
Description
From Psychic Life to Social Reality: Thoughts, experiences, and discussions around psychological education and the psychology of education

Over the last five years, since the inception of Stillpoint Spaces, we have embarked on carving a space for an engagement with psychology outside of the readily available structures and institutions, the clinic, the secluded private or group praxis, the training institute or the university. Our mission has been to liberate psychology from restrictive clinical definitions by cultivating open spaces for the care of psychological life from a place of depth, relatedness, and sensitivity to the importance of imagination in our lives.

Stillpoint Spaces Berlin is pleased to announce a weekend forum where we invite participants to investigate the intersections of depth psychology and education. Together we will explore the historical, philosophical, institutional, and sociological intricacies of depth psychological education, as well as the psychological complexities of education in general. With guests and participants from many backgrounds, we look forward to engaging with the complexities of psychological education through a variety of presentation formats, perspectives, and disciplines.

Our aim is to cultivate a deeper insight into the intricacies that inform psychology as a referent for captivating inner life from a plurality of perspectives at this point in time and to obtain a better grasp as what our educational task at Stillpoint might be as we look at the future.

The three-day forum will include eight daily sessions. Each will begin with a short, 15-20 minute presentation, followed by an hour-long, open discussion. During the discussion, participants and guests are invited to engage in shared consideration of both topics raised during the presentations and those of deepest importance to those present.

Our presentations and conversations will emphasize many topics including:
- The psychology of analytical training
- Challenges and experiences of collaborative psychological teaching and learning, especially outside traditional pedagogical contexts
- History and depth psychological education
- Nurturing psychological depth, insight. and transformation
- The spiritual and erotic dimensions of education
- Passion, idealization, and identification
- Empowerment and power dynamics in education.

After the presentations and discussions, each day, we will have a chance to see video installations that combine day to day autobiographical images in such ways that they convey a cinematic experience that questions what separates reality from fiction. Storylines and plots are suggested but never revoked. All the fragments are treated as short abstract poems during the editing process.

The artist whose video installations will be screened is Jorgos Loukakos, who holds degrees in photography and fine arts. His work is a continuous experimentation on the cinematic form by other means (video, installations, photography).
FRIDAY, JUNE 1
12:00 - 12:15 - Opening
12:30 - 13:45 - Sean McGrath: The Relevance of the
History of Philosophy for Depth Psychological Training
14:00 - 15:15 - Andrés Ocazionez: "Candidacy" or the
Psychology of Analytical Training
15:30 - 16:45 - Kenneth Kovacs: Theology for Jungians: Contemporary Theological Explorations  and Depth Psychology
17:00 - 17:15 - Video installation from Jorgos Loukakos
17:15 - 18:15 - Apero 
 SATURDAY, JUNE 2
12:00 - 13:15 - Jane Reilly, Anne Marie Spidahl and Evangelos Tsempelis: Kosovo State of Mind
13:00 - 14:45 - Alessandra Montezemolo: Are reflection and imagination possible in the corporate world in times
of digital revolution and AI (Artificial Intelligence)?
15:00 - 16:15 - Lunch break
16:15 - 17:45 - Cecile Niemitz-Rossant: Father's Lap
18:00 - 18:15 - Video installation from Jorgos Loukakos 
SUNDAY, JUNE 3
12:00 - 13:15 - Leon Brenner: It's Up to Us to Be Lacanians / or Lacan's Return to Freud
13:30 - 14:45 - Sokol Ferizi: I believed that I wanted to be a poet, but deep down I just wanted to be a poem
16:00 - 17:00 - Closing conversation
17:15 - 17:30 - Video installation from Jorgos Loukakos
All participants will be able to receive a certificate of attendance to the Forum at Stillpoint Spaces Berlin.


Image: Jorgos Loukakos, https://www.jorgosloukakos.com/