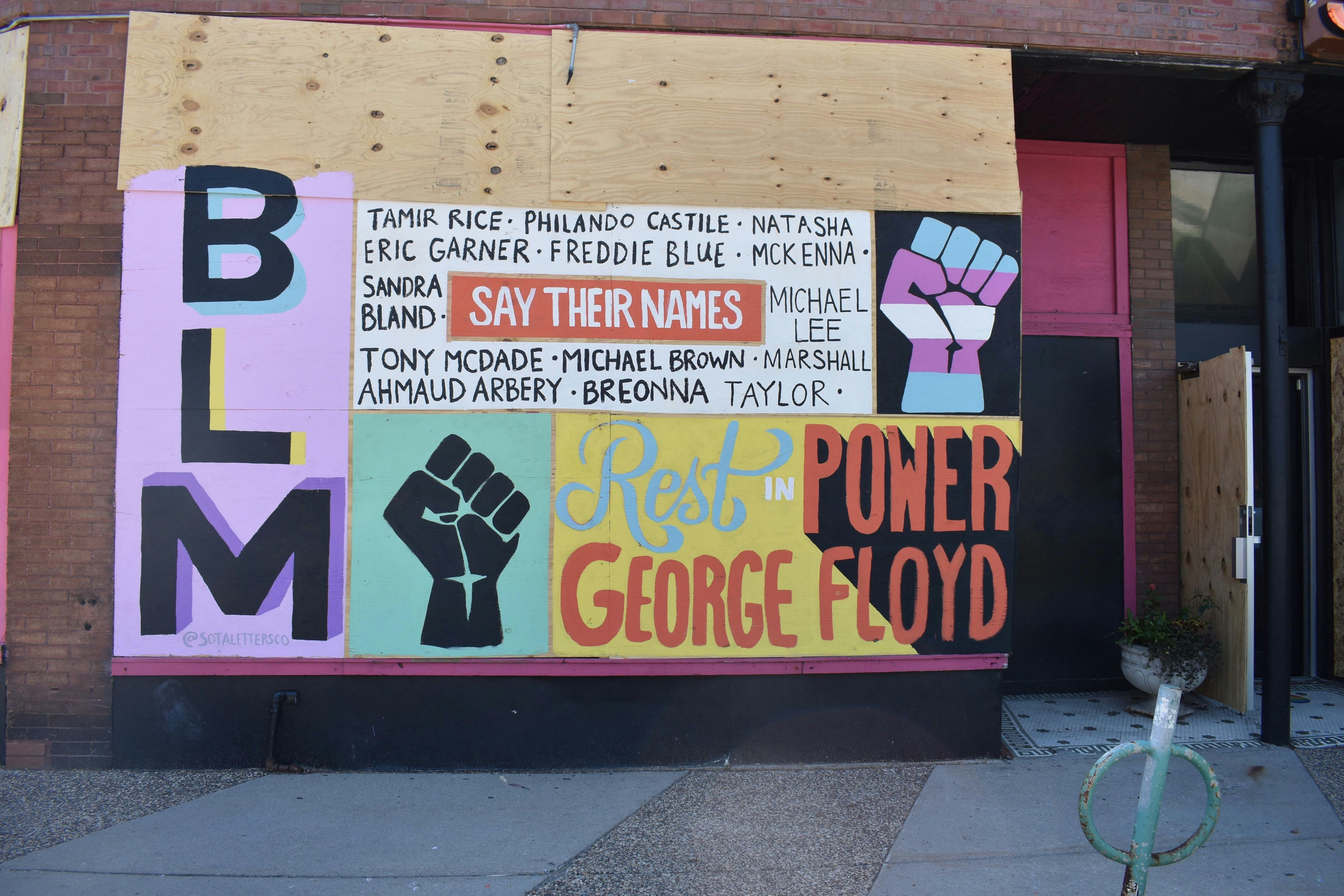 From Minneapolis to the World: a chance to listen, process, and reflect
Description
*DATE & TIME: Friday 12th of June - 5:30pm-7:00pm BST, 6:30pm-8:00pm CEST, 12:30pm-2:00pm EDT*
In recent weeks individuals and communities have yet again been confronted with the pervasiveness of white supremacy and structural racism, a confrontation ignited by the murder of George Floyd in the Powderhorn neighborhood of Minneapolis, Minnesota. Racism is not just a problem of the United States, but one pervasive in Europe too: an expression of the violence and endemic racism that has continued against Black lives for more than 400 years.

This event is devastatingly familiar to many of us and is provoking many of us to ask ourselves, and each other, challenging questions. What does it mean to be an activist in this moment? How do I deal with my pain, anguish, anger, or apathy just now? If you are white you may be wondering what your own role has been in structural racism and how you can be a better ally. What work is required of each of us to dismantle structures and unconscious biases that continue to oppress and disenfranchise Black people around the world? What makes this moment different from other moments of outrage and recognition? What new lessons must each one of us learn about our personal, professional, and political identities and choices? How do we make change in effective, ethical ways? What do we do when we get it wrong?

It is Stillpoint Spaces aim to be an actively anti-racist organisation, and to this end, we want to offer space for its members, in this challenging moment, to at least attempt to process together what is going on. We also have strong roots in Minneapolis/St. Paul, where Stillpoint Magazine's Editor, Anne Marie Spidahl has been a long-time resident. She has been experiencing these events first-hand: participating in protests, community and support and clean-up efforts, and other actions there, and will be sharing her impressions with us: her photographs, videos, and the myriad feelings she has experienced over the past two weeks. The aim is to offer our members a chance to reflect and process together as a community of psychologically minded people. This event will be facilitated by psychotherapist Aaron Balick.

This event is free to members and is an opportunity to listen to one another and to share your experiences, perspectives and questions as we work together to build a more just and equitable community. It is not a therapeutic group, but it is an opportunity to listen, share and reflect. In lieu of payment, please make a donation to one of the organisations on our resource page

Available to MyStillpoint members. More information about MyStillpoint here.