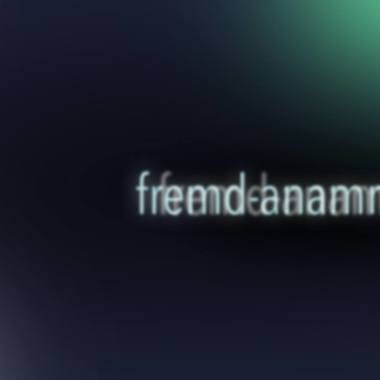 Fremd-Anamnesis. Gruppenausstellung / Group Show
Berlin
Hobrechtstrasse 66 Berlin, 12047
Psychoanalysis
Art
Identity
Description
"Our memory has no guarantees at all, and yet we bow more often than is objectively justified to the compulsion to believe what it says."
― Sigmund Freud, The Interpretation of Dreams

From many different psychoanalytical perspectives, artistic practice and creation are connected to the process of reconstructing an object which by its psychological nature will always remain lost. In this sense artistic fields of exploration and expression, whether they be political, metaphysical, formal or conceptual, construct their meaning as an attempt to change and transgress the past. Artistic practice is a practice of re-understanding every time anew in order to enable the future.

The group show Fremd-Anamnesis presents the artistic works in the context of psychological, formal and political reconstruction. It imposes the questions regarding memory and its failures, forms and their limits and politics of identity. 

Fremd-anamnesis is an abstract term capturing the feeling of a distance between a memory which emerges in the psyche and its subjective perception in the present moment, the feeling as if some of our memories were told to us by someone else or witnessed by the eyes of the third. It derives from the two concepts, a German medical word Fremdanamnese meaning a medical history of a subject brought up or reconstructed by a third person, and Platonian anamnesis conceiving the knowledge as complete and finite but every time forgotten at the moment of (re)birth. In Platonian theory learning is discovering and bringing back to memory the knowledge which is already within us. Fremd-anamnesis can be understood as the gap between who we are and what we remember, a reconstruction of something lost and at the same time belonging to someone else who we once happened to be. 

The event is a performative exhibition which aims at connecting the artistic expression with psychoanalytical experience. We invite the audience to take part in discovering the performative aspects of the art works which are entering into dialogue with a perception of memory, time and mental reconstructions. The public is welcome to join the guiding tours as well as an open lecture and artist talk in order to fully experience the event.

Schedule & Times:
16:00 - opening, open entrance
17:00 - performative guiding tour* 
18:00 - performative guiding tour* 
19:00 - introduction lecture on psychoanalytical reconstructions - between memory and fantasy; artist talk
20:30 - open entrance and drinks
22:00 - closing 

* Visiting will be possible only within guiding tour which is accompanied with a perfomative comment on the history of modern psychoanalytical concepts and ideas

Artists:
Katarzyna Borelowska 
Pascal Hubrich 
Sven-Julien Kanclerski
Oskar Klinkhammer
Jaq Lisboa
Victoria Sarangova 

Curators:
Marlene Bart 
Adam Łuczak

Marlene Bart explores the artistic potential of scientific phenomena such as educational films
encyclopedias, and cabinets of curiosities.

Adam Łuczak combines psychological and artistic practice to explore the relationship between
psychoanalysis, culture, and art.