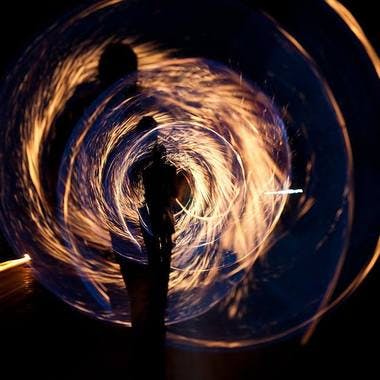 Fractured Bodies: Contemporary Forms of Displacement
Berlin
Hobrechtstraße 66 Berlin, 12047
Description
What does it mean for the body to become fractured, to suffer from a sense of displacement? What are the political, social, and psychic forces that act upon the body to engender these ruptures? And can those ruptures be recovered?
This symposium will explore conditions of displacement—both of the body and within the body—through the lens of contemporary literature. In reading works by authors such as Mary Gaitskill, Aleksandar Hemon, Kamel Daoud, and Garth Greenwell, will we examine the ways these writers address various forms of physical and psychic estrangement? Discussing the topics of displacement and home, power and identity, shame and the sexual body, and rupture and obedience will help us explore our own strategies for understanding and recovering the fractured body.
1. Monday, September 11
Displacement and Home
Read and discuss: Aleksander Hemon, "Mapping Home" & Interview with the author by Michelle Standley, "Fractured Environments"
Introduction to Fractured Bodies — exploring the causes, states, and consequences of displacement. How does the condition of leaving or being forced to leave an environment to transform our understanding of home, both as a physical entity and as a psychic one? Aleksander Hemon, born and raised in Sarajevo, found himself permanently displaced to the U.S. when the conflict broke out in the former Yugoslavia in the early 1990s.
2. Monday, September 18
Power and Identity
Read and discuss: Kamel Daoud, "Musa"
Who gets to tell a story? We will look at ways of reclaiming power from external constructions of identity through the re-embodying of the narrative. Kamel Daoud's "Musa" gives the name to the murdered man known only as "the Arab" in Camus's novel The Stranger. Daoud's retelling of Musa's life from an intimate perspective proposes that the fractures created by the colonization of the Other can be recovered through naming, by humanizing figures that are all too often presented as abstractions.
3. Monday, September 25
Shame and the Sexual Body
Read and discuss: Garth Greenwell, "An Evening Out"
How does shame relate to one's sexual identity, to desire, and to expressions of need? Garth Greenwell writes with perceptive precision on the ways in which our desire to be seen can create both a sense of freedom and of shame. We will examine the various sources of shame in the sexual body in pursuit of a better understanding of how these ruptures can be healed.
4. Monday, October 2
Rupture and Obedience
Read and discuss: Mary Gaitskill, "On Not Being a Victim"
Mary Gaitskill is known for her moving and nuanced work exploring the complicated ways that human beings, at times, enact violence on themselves and others, causing ruptures in the self. We will explore the notion of rupture as explored in Gaitskill's provocative essay. How does one protect oneself from violence and cruelty? Do expectations regarding gender only harm those with the least amount of power? And finally, how can these expectations be shifted and resisted, bringing our fractured bodies into wholeness? 
Kathleen Heil is a professional writer, dancer, and translator with an MFA in Creative Writing & Translation and a Master's degree in Creación Literaria. Her work appears in The New Yorker, The Guardian, Penguin Random House, and many other publications. 
More at kathleenheil.net.
Reading list:
Hemon, essay, "Mapping Home"
http://www.newyorker.com/magazine/2011/12/05/mapping-home
Interview with Hemon on Displacement and the Self, by Michelle Standley
http://files.cargocollective.com/16197/Standley-on-Hemon-for-Pulse-Berlin.pdf
Daoud, short fiction, "Musa"
http://www.newyorker.com/magazine/2015/04/06/musa
Greenwell, short fiction, "An Evening Out"
https://www.newyorker.com/magazine/2017/08/21/an-evening-out
Gaitskill, essay, "On Not Being a Victim"
PDF file
Please, email us at berlin@stillpointspaces.com to receive the essay.
​
About the format
Symposium: Format consists of a forty-five-minute lecture, followed by discussion, followed by proposals for reading material for the next session. We are curious to find out more about your perspective on the topic and want to provide space for you to take a more active role.