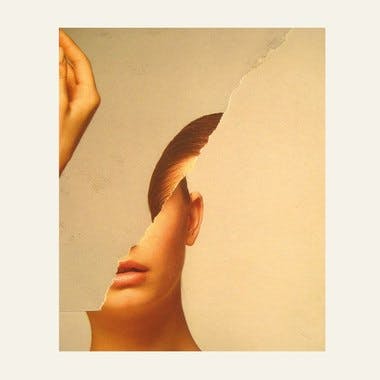 Foucault on Self-Care in Contemporary Life
Berlin
Hobrechtstrasse 66 Berlin, 12047
The Self
Culture
Technology
Philosophy
Society
Description
Contemporary culture increasingly encourages the idea that the self can be developed through emergent technologies of self-cultivation, especially so-called "self-care" companies promoting such technologies online. As a well-known runway model quipped recently, "It's not about the rocker party lifestyle anymore. It's about taking care of yourself" (Martha Hunt, 2016). While we may no longer be indulging in the crash-and-burn lifestyle of the eighties and the nineties, a different set of values have emerged, ones that do not involve pushing the boundaries of hedonistic excess, but rather involve the active cultivation of ourselves.

Nevertheless, as well as being a contemporary buzzword, the idea that the self should be actively cultivated or "taken care" of has a venerable history in philosophy. In his final works, Michel Foucault suggests that self-cultivation may hold the key to overarching societal and political change, which situates the scope and importance of self-cultivation far beyond – perhaps beyond the reach – the contemporary use of the term.

This four-week course begins by examining the idea that cultivating the self is at the heart of the 21st century experience, while suggesting that it need not be thought of in terms of the desire satisfaction, a new form of conspicuous consumption, or as simply "self-care". To do this we will investigate Foucault's claim that we can harness "technologies of the self" to emancipate ourselves from otherwise pernicious power structures, as well as examining the repository of practical guidance regarding how to do this which he claims can be found in the Hellenistic tradition. The aim of the course will be to apply Foucault's ideas to emergent online technologies, which are presented by some California-based companies as offering new emancipatory and empowering ways to cultivate the self. We will interrogate these claims, asking whether they are such a promising tool in contemporary self-cultivation as has been proposed.
FOUR WEEK COURSE DESCRIPTION
Week 1 (Wed, Jul 25, 19:00 - 20:30): Foucault on Self-Care in Contemporary Life
The first week explores how and why the idea of cultivating the self is so important in contemporary life. We will begin by examining how California-based companies have begun marketing emergent online technologies as tools to cultivate our passionate attachments, tools they claim can replace more traditional techniques.
Week 2 (Wed, Aug 1, 19:00 - 20:30):Foucault and "Technologies of the Self"
In the second week we will focus on Foucault's claim that we have the power to change current "technologies of the self" in a way that helps us resist traditional power structures. We will scrutinise the potential of online-based platforms and other contemporary media to contribute to emancipatory programmes of self-cultivation in the 21st Century.
Week 3 (Wed, Aug 8, 19:00 - 20:30):Foucault and Passionate Self-Cultivation
The third week examines Foucault's claim that the Hellenistic "culture of the self" has direct relevance to our own era, especially his emphasis on the Hellenistic exercises of self-cultivation [pratiques de soi]. We will ask whether Foucault's final works offer clues to what a contemporary programme of cultivating one's passionate attachments could look like.
Week 4 (Wed, Aug 15, 19:00 - 20:30):Foucauldian Technologies of Self-Cultivation Redux
The final week will examine Foucault's claim that "technologies of the self" are the most important weapon we have against existing power structures. We will examine how this could be achieved with a more robust account of how we cultivate our passionate attachments, one which puts our love relationships at the centre of how we understand the flourishing life.
Matthew Dennis is a Doctoral Researcher on the joint-PhD programme of the universities of Warwick (UK) and Monash (Australia), specialising in philosophical accounts of character-formation and self-cultivation. His current work draws on French and German philosophy, exploring how these traditions have the resources to contribute to debates in Anglophone virtue ethics. As well as this, he is also interested in traditional philosophical topics that bear upon practical reasoning, including love, desire, freedom, and the nature of human flourishing. He has a BA (Sussex) and MA (Warwick) in philosophy, and is currently writing a book on the potential of online technologies for character development.

Collage:
Jorge Chamorro
http://jorgechamorro.es/