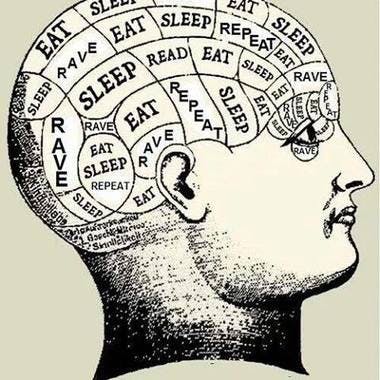 Eat, Sleep, Rave, Repeat: A Psychoanalysis on the Street Meetup
Berlin
Hobrechtstraße 66 Berlin, 12047
Description
What is the magnetism of rave parties and what is the place of the psyche in the interplay of music, dance, and masses? What is the role of drugs that are seen as a sine qua non of rave culture? Is rave a new riot?

Freud's concept of oceanic experience - feeling of an indissoluble bond, of being one with the external world as a whole – can well depict the Connectedness, a main characteristic of the rave parties. Movement coordination and interactional synchrony are related to these feelings on a level of behavior and through its neurobiological origins. 

Electronic dance music is characterized by compressed drum sounds, mainly in the range between 120 and 130 beats per minute (BPM). Fetal heartbeats in the uterus are 120 to 160 BPM and we may wonder if it is a coincidence that we dance in the rhythm of our young hearts?

Rave has a special sociological meaning as well. The first rave parties were happening illegally, in occupied empty buildings, warehouses, and outside areas. Still, nowadays, patriarchy, sexism, classism, extremist nationalism, and racism are excluded from this 'earthly utopia' and PLUR principle (Peace Love Unity Respect) is a basic premise.

MDMA, recreational drug and a common follower of rave parties, enhances "mind reading" of positive emotions, impairs "mind reading" of negative ones and induces the release of different neurotransmitters among which oxytocin may be involved in the characteristic prosocial behavior of ravers. But, what is the dark side of this colorful 'dream world'? Literally and metaphorically, lives have been lost in the world of drugs. Should we move away from the moral panic, finance scientific studies and introduce the measures of harm reduction as a necessity? 

Join us on Wednesday, 14th June 2017 at 20:00 for our monthly "Psychoanalysis on the Street" Meetup to participate in an open discussion where we will exchange ideas and experiences about the psychological and sociological aspects of raving and rave culture. No background in psychology needed.

Facilitated by Masa Bozovic, clinical psychologist and psychotherapist-in-training.