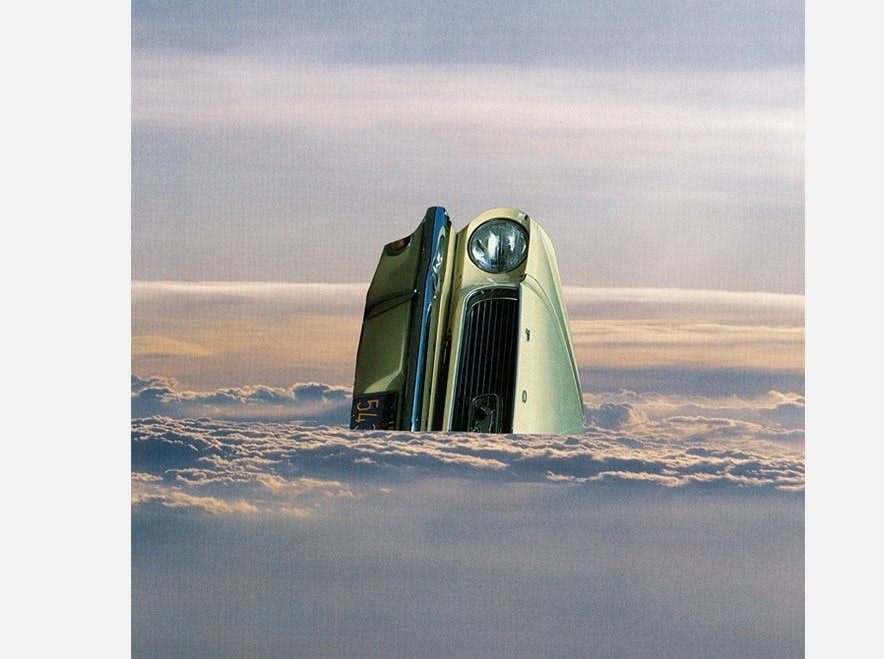 Dreamwork Group - Introductory Session
Berlin
Hobrechtstraße 66 Berlin, 12047
Membership of this group is limited to 12, so please book early.
Description
We all dream, yet we frequently wake up believing that we did not. The memory of a dream simply escapes us, in front of our eyes, as it were. And, when we remember something, a strange mixture of sensations often gathers within us: sadness, anger, disgust, contempt, fear, or joy; excitement, and surprise. Sometimes we wake up convinced that our dream is a conscious reality. . . and it is often disappointing to realize that it was perhaps "only a fantasy". When a dream scares us, however, we wake up in a shock. Sometimes we shout. . . and we are relieved that it was "just a dream"!
Dreamwork Group is a non-therapeutic workshop dedicated to those interested in finding what their dreams could mean. Its aim is to explore the various images, feelings, emotions, and symbols that a dream presents and evokes, while not attempting to squeeze out a single unique meaning out of the dream. This workshop might help the participants to learn more about themselves, and have a glimpse into who (and how) they are in their current state.
Format of Dreamwork Groups
A group of up to 12 people will meet twice for eight hours, on two consecutive Saturdays, February 29 (10 - 18h) and March 7 (10 - 18h). In this time frame, several members of the group tell a dream of their own. By doing so - even if the group is not a therapy, neither an individual nor a group one - the participants have the opportunity to get to know each other better and to establish a renewed relationship with their dreams and their unconscious. This is often achieved through shared images that recounted dreams provide.
After a participant shared a dream, all other participants ask him/her questions about it. After all the questions have been asked - and the answers (from the dreamer) carefully listened to - the participants offer, in a spirit of kindness and curiosity, suggestions about what the dream might mean (to the dreamer). Each suggested meaning by participants to the dreamer is prefaced by the following phrase: "if this were my dream, my fantasy would be..."
What is the Introductory Session?
We will meet on Thursday, February 13, for an initial meeting. Participants will have the opportunity to familiarize with the method and the group leader. In this occasion, they will sign up for the Dreamwork Group workshop of Two Full Days, that will take place on February 29 and March 7.
Workshop Facilitator
Stefano Carpani M.A., M.Phil., is a diploma candidate at the C.G. Jung Institute Zürich and a Ph.D. candidate at the Dept. of Psychosocial and Psychoanalytical Studies, University of Essex. He studied sociology at Cambridge and Manchester and graduated in Literature and Philosophy in Milan. He works in private practice in Berlin and is the author of two forthcoming books: The Plural Turn (2020) and Breakfast at Küsnacht (2020).
Tickets
A discounted price is suitable for students, unemployed, and/or recipients of social benefits.
Members of The Lab at Stillpoint Spaces Berlin have a separate discount on the price of the ticket. Being able to attend events on a discounted price is one of the benefits of the Lab Membership. Visit our website for more information: https://bit.ly/2FWzcwn.
Price
- Introductory Session, Thursday, February 13, 19 - 20:30h: 15€ / 10€, with an additional discount for Lab Members
- Dreamwork Group, two consecutive Saturdays, February 29 (10 - 18h) and March 7 (10 - 18h): 120€ / 108€, with an additional discount for Lab Members. The payment link will be sent to those who sign up, after the Introductory Session.
Address
The entrance to The Lab of Stillpoint Spaces Berlin is directly from the street Hobrechtstraße 66. We kindly ask you to arrive at least 15 minutes before the official beginning of the event. Please, do not ring on any of the doorbells, as our colleagues might be having counselling sessions.

Disclaimer

The views, opinions, and ethical values expressed by presenters, participants or any other individual in relation to this event are not those of Stillpoint Spaces Berlin. We intend to provide a space for an open dialogue between experts in the fields of psychology, psychoanalysis, and border disciplines, and the public. All employees of Stillpoint Spaces are bound by the ethical codes of their respective professions.
Collage
Jorge Chamorro
https://jorgechamorro.es/
Buy a ticket
We would like to encourage you to buy tickets in advance. While you will still be able to get the ticket at the counter by paying with a card, there will be a 1€ fee added.