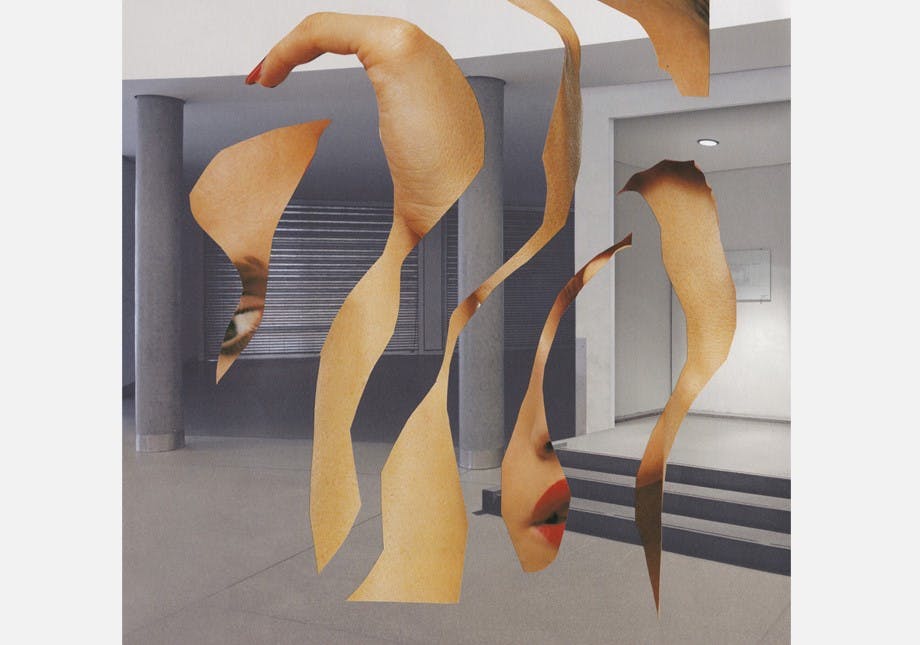 Discomfort, Disembodiment & Deconstructing Whiteness in Clinical Psychology
Online
Saturday, February 27, 12:30 pm – 2:00 pm GMT, 1:30 pm – 3:00 pm CET, 7:30 am - 9:00 am EST
Mental Health
Society
LGBTQIA+
Identity
The Body
CPD
Description
How do systems of whiteness operate within therapists, therapeutic spaces, models of therapy and mental health services? How might they create barriers to embracing each other's madness and distress?
During this online workshop, Dr Sanah Ahsan will present her research on whiteness in UK clinical psychology, a profession that is 88% white and 80% female. Sanah's research is the first in the UK to explore experiences of whiteness from the professional majority group perspective (white, female psychologists). Shifting the gaze towards the majority who benefit from systems of whiteness, whose identities are often deemed invisible, is an important step in deconstruction of whiteness.
Sanah will also host space to explore some of the tools that uphold systems of whiteness across the Psy disciplines (psychology, psychiatry, psychoanalysis, and psychotherapies, and beyond). For example: Eurocentric individualised models of therapy that obscure racial and political trauma, the current and historical use of diagnosis in medicalising distress and pathologising dissent, the overemphasis on 'risk,' 'resilience,' and 'recovery' and how racialisation plays out in these processes, inaccessible pathways to the profession, the delegitimisation of non-academic knowledge, the (western nuclear) family as the central place of analysis or formulation of distress, and more!
Format
DATE: Saturday, February 27
TIME: 12:30 pm – 2:00 pm GMT, 1:30 pm – 3:00 pm CET, 7:30 am - 9:00 am EST
Sanah will use some of this space to share her research regarding whiteness in clinical psychology. Acknowledging that structural whiteness demands disembodiment and intellectualisation, this reflective space will also include embodied and creative practices of confronting whiteness. Part of the therapist's anti-racist work is becoming embodied: staying with the tightening throat and chest, recognising that this is a healthy place to return to meet an opening for change.
About the presenter
Sanah Ahsan is a queer muslim womxn, clinical psychologist and award-winning poet. Her work is centred on compassion, decolonising our understandings of mental health and embracing each other's madness. Sanah's psychological practice is rooted in liberation and community psychology, drawing on therapeutics, poetics, and activism as interconnected practices to support racialised and marginalised people. Her most recently published research is on deconstructing whiteness within UK clinical psychology.
Some of her recent work includes: presenting a Channel 4 documentary exploring the medicalisation of young people's distress, hosting conversations for the Southbank Centre on women of colour's mental health, giving a TED Talk drawing on narrative therapies; all whilst working as a psychologist in a homeless hostel. The Guardian recently described Sanah's poetry as "an exhilarating declaration of love and an invocation to bare the soul." Sanah is currently writing her debut poetry collection, whilst also engaging in community psychology practices.
Tickets
Ticket price - £35 (plus any ticket fees)
We reserve a limited amount of tickets at a concessional rate for those unable to meet the full cost. Please email us at contact@stillpointspaces.com if this applies to you.
The workshop is designed for qualified psychotherapists, counsellors, and psychologists and those who are still in training. All attendees will receive a certificate of attendance (1,5 hours CPD).
After you sign up, you will receive an order confirmation, which includes the link to join the webinar.
About Stillpoint Spaces
Through psychotherapy, counselling, coaching, events, workshops, artist encounters, and more, Stillpoint Spaces offers a new way to explore psychology outside the consulting room.
Join the Stillpoint Spaces Community (it's free!)
Become a member of our free social network for professionals and the psychologically curious. On this network, we are creating the conditions for personal and professional growth, learning, engagement, mutual support, and positive change in our lives and in the wider world. Follow this link to sign up!
Disclaimer
Please note that the views, opinions, and values expressed by presenters, participants, or any other individuals in relation to this event are not necessarily those of Stillpoint Spaces. Our aim is to provide a respectful space for open dialogue between our presenters, facilitators, workshop leaders and those who attend. If you would like to ask questions or provide feedback, please contact us at contact@stillpointspaces.com.
Collage Artwork by Jorge Chamorro
www.jorgechamorro.es