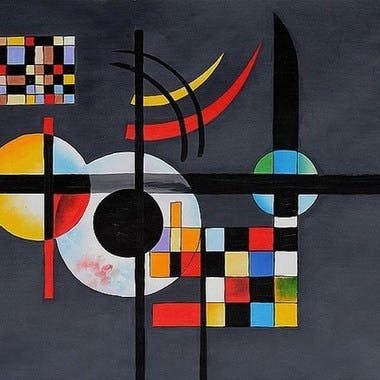 Clinical Workshop on Relational Psychoanalysis with Aaron Balick
Berlin
Hobrechtstraße 66 Berlin, 12047
Description
This workshop will be of use to both trainees and experienced clinicians who wish to learn about and apply relational ideas to their clinical work. 

Relational theory was developed in the 1980s in response to decades of critical and social theories that challenged classical psychoanalysis to its core. Allowing itself to be impacted by feminism, postmodernism, and especially the re-evaluation of power dynamics that emerged in the wake of 1968, relational psychoanalysis has become a meta-theory that is applicable across therapeutic disciplines, rather than a standalone school. Essentially, the relational approach seeks to better understand the nature of the therapeutic relationship as one that is profoundly intersubjective, where the psyches of both therapist and client are always at play. In this workshop, we will explore both the theory and practice of what is often called a "two-person" psychology.

Relational perspectives can be integrated across the depth psychotherapies and be applied as part of one's regular practice regardless of their theoretical "home". Because of its focus on intersubjectivity, and the use of the self in psychotherapy, the way it is applied will be different for each therapist and for each therapeutic dyad. Given its mutability, how is one to know how and when to employ "relational strategies" in their work? How are boundaries maintained? How do we make choices about our "relational" interventions? What about self-disclosure? These are all good questions, and the responses are complex.

Because we will only have a short time, we will approach these questions in a variety of ways: through an experiential exercise, discussion, a short introduction to relational theory, and shared dialogue about what we might understand as relational moments in our own clinical work. In order to provide a safe space to share our experiences, this workshop will be a confidential space – though participants will be encouraged to share their learning with others.

The literature on relationality is comprehensive and rich in clinical vignettes to illustrate moments of relational meeting. However, the nature of intersubjectivity is something that is felt, something that is intuited, and something that is mostly unconscious. For these reasons, it must be carefully worked through simple cognitive comprehension. Freud long ago observed that insight simply isn't enough – the material has to be worked through. The aim of this workshop will give you the opportunity to work through and feel through relationality so you can better understand it.

Aaron Balick, Ph.D., is a relational psychotherapist, supervisor, and founding member and former chair of The Relational School UK. In addition to his clinical work, he is an honorary senior lecturer at the Centre for Psychoanalytic Studies at the University of Essex. He has a special interest in applications of ideas from the world of psychology and contemporary psychoanalysis to culture; especially new media and technology. Aaron is the author of The Psychodynamics of Social Networking: connected-up instantaneous culture and the self. He is the director of Stillpoint Spaces London.

@draaronbalick: 
https://www.facebook.com/DrAaronBalick/
http://www.aaronbalick.com/
https://london.stillpointspaces.com/

If you are interested in relational psychoanalysis but you are not a clinician, trainee or student of psychology or psychiatry we still encourage you to follow our posts in the event discussion and our Facebook page, as we will be providing reading material.

A list of recommended readings includes three articles from the first volume of the book "Relational Psychoanalysis" and an article by the lecturer and workshop facilitator Aaron Balick. 

Aron, L. (1991). The patient's experience of the analyst's subjectivity. Psychoanalytic Dialogues, 1(1), 29-51.
https://manhattanpsychoanalysis.com/wp-content/uploads/readings/Aronson_Relational%20Psychoanalysis/Aron_The_Patients_Experience_of_the_Analyst%27s_Subjectivity.pdf

Hoffman, I. Z. (1983). The patient as interpreter of the analyst's experience. Contemporary Psychoanalysis, 19(3), 389-422.
http://www.wawhite.org/uploads/PDF/E1f_11%20Hoffman_I_Patient_as_Interpreter.pdf

Ogden, T. H. (1994). The analytical third: working with intersubjective clinical facts. Int. J. Psycho-Anal, 75(1), 3-20.
http://freudians.org/wp-content/uploads/2014/09/Ogden-The-Analytic-Third-Working-with-Intersubjective-Clinical-Facts.pdf

Balick, A. (2016). Using the Relationship in Therapy: what makes a relationship with ME so special? Keynote at IARTA International Conference, Edinburgh, June 2016.
The article by Aaron Balick will be provided by email to the participants who register.

Cover Photo: Kandinsky "Gravitation"