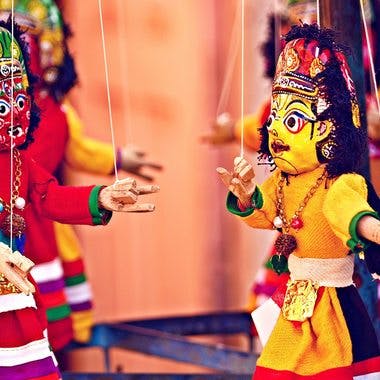 Click here to Happy: Living in the Age of the Happiness Industry
Berlin
Hobrechtstraße 66 Berlin, 12047
Description
Das Glück. Le bonheur. Felicitas.

It's a human universal. In every language, you can always find a word for happiness. But Happiness—with capital H—can be devilishly hard to translate. What are we saying when we say Happiness? Is it like ananda, or are we talking about eudaimonia? Is Happiness something we have? Is it something we need? Is it something we ought to seek? Or is it a mere phenomenon?

Questioning the nature of Happiness is nothing new. What is new, is the elevation of Happiness to the status of the divine Grace; the supreme goal and virtue of the modern man.

Whence came this apotheosis of Happiness? Did Confucius not espouse the virtues of genteel forbearance? Did Mahabharata not emphasise the preeminence of dharmic duties? Perhaps "Life, Liberty and the pursuit of Happiness" marked more than a political revolution, but also a psycho-moral revolution? Or perhaps Happiness is the outgrowth of Freud, co-opted by Hayek by way of Maslow and Bernays?

However it came about, we are living in the age of the Happiness Industry. Today, thousands of books, apps, workshops exist to tell us how to be Happy, how to have Happiness, or how to Happy. If books aren't your thing, watch this TED Talk. If therapy isn't helping, why not try to meditate? There are infinite choices for you to Happy, brought to you by millions of Happy acolytes, powered by a fully digitised, democratised, industrialised economic machine ...

Lack of Happiness is now a problem that can, should, and must be solved, cured, self-helped, or disrupted. Is this progress or decadence? Does it give us more Happiness or misery? How has the Happiness Industry helped you? Affected you? Changed you? Changed us?

As an inevitable participant in the Happiness Industry: are you Happy?

Join us on Tuesday, 14th of November 2017 at 19:00 for our monthly Psychoanalysis on the Street Meetup to participate in an open discussion and share your thoughts, learnings, and stories about the Happiness Industry.

About the facilitator:
Ulysses Nara is a writer, entrepreneur and Stillpoint Community member with a background in media and philosophy.

About the format:
Psychoanalysis on the Street is an open-discussion meetup for people interested in psychology, culture, and the arts. Our aim is to bring psychoanalysis out of the consulting room and to give individuals from all walks of life an opportunity to engage with the exploratory energy of depth psychology. No background in psychology is required.

We have decided to rotate days during the week when the meetups are held, in order to make sure that people who have some other activities every Wednesday evening can also attend. We will start at 19h and finish within an hour and a half.