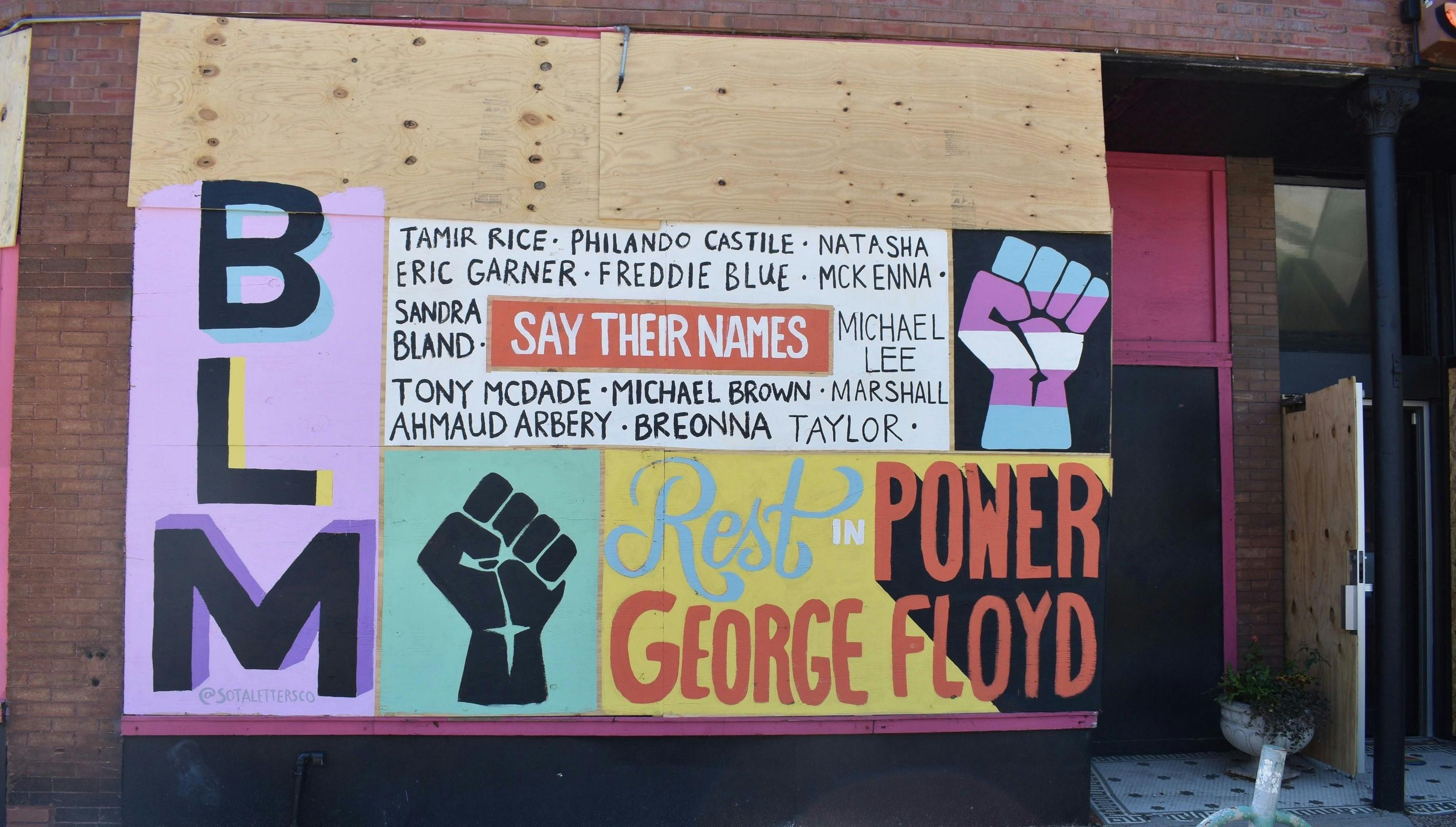 BLM 2021: One Year After George Floyd, So Where Are We Now?
Online
10.00 am – 12.00 pm BST, 11.00 am -1.00 pm CEST
Society
Mental Health
Therapy
Identity
The Self
Culture
CPD
Description
In May 2020, George Floyd was murdered in America. His death led to protests against anti-black violence not only across the USA, but around the world.
Black Lives Matter (BLM) became a symbol for the fight against oppression of black peoples across the planet and led to marginalised groups standing up to white supremacy.  To mark this sad anniversary, we are holding a space during which we will look at what we have learned about ourselves as therapists, counsellors, and individuals in light of the racial trauma that was Floyd's death. 
How to join
Individual seminar: £15 (plus any ticket fees)
We reserve a limited amount of tickets at a concessional rate for those unable to meet the full cost. Please email us at contact@stillpointspaces.com if this applies to you.
You do not need to be a professional clinician to join this course, however if you are, you may request a certificate of attendance which would provide you with 2 hours CPD.
After you sign up, you will receive an order confirmation, which includes the link to join the webinar.
Format
10.00 am – 12.00 pm BST, 11.00 am -1.00 pm CEST
Presented by Dr. Dwight Turner, this event will be part presentation and part experiential exploration of either the racial trauma we still have, or the racialised learning that is still endemic in our culture. We will look to explore questions like is it possible to forge a new racial identity out of the tragedy of Floyd's death?  The presentation will explore things such as the dreams, the sleepless nights and other aspects of trauma, together with how his shocking death may have actually liberated many of us from what has been a type of racialised sleepwalking through the realm of white supremacy.  
About the lecturer
Dr Dwight Turner is Senior Lecturer within the School of Applied Social Sciences at the University of Brighton, lecturing on their PG Dip and MSc courses in Counselling and Psychotherapy, a PhD Supervisor at their Doctoral College and a psychotherapist and supervisor in private practice. 
His latest book, Intersections of Privilege and Otherness in Counselling and Psychotherapy, was released in February 2021 and is published by Routledge. Dr Turner is an activist, writer, and public speaker on issues of race, difference and intersectionality in counselling and psychotherapy.
You can buy the book here. All attendees are eligible for a 20% discount on the price of the book via the Routledge website. We will contact you to send you a voucher code.
Learn more about Dr Turner on his website www.dwightturnercounselling.co.uk and follow him on Twitter at @dturner300
About Stillpoint Spaces
Through psychotherapy, counselling, coaching, events, workshops, artist encounters, and more, Stillpoint Spaces offers a new way to explore psychology outside the consulting room.
Join the Stillpoint Spaces Community (it's free!)
Become a member of our free social network for professionals and the psychologically curious. On this network, we are creating the conditions for personal and professional growth, learning, engagement, mutual support, and positive change in our lives and in the wider world. Follow this link to sign up!
Disclaimer
Please note that the views, opinions, and values expressed by presenters, participants, or any other individuals in relation to this event are not necessarily those of Stillpoint Spaces. Our aim is to provide a respectful space for open dialogue between our presenters, facilitators, workshop leaders and those who attend. If you would like to ask questions or provide feedback, please contact us at contact@stillpointspaces.com.
Artwork: Photo by Anne Marie Wirth Cauchon, originally created for Stillpoint Magazine.