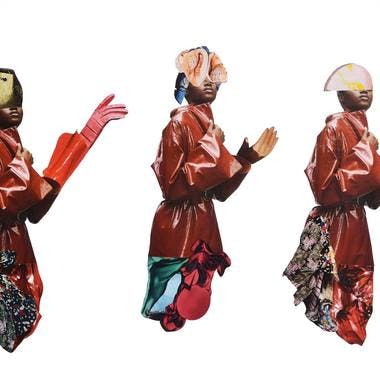 Black Experiences in Europe - A Hypervisible/Invisible Paradox
Berlin
Hobrechtstrasse 66 Berlin, 12047
Description
Relative to, for example, the worlds of music, fashion and art, Black diasporic and African cuisines occupy a peripheral space in the broader landscape of Black cultural output and expression. Given this position, food is subsequently a platform which is still predominantly being defined by and for Black people, without the inherent potential for exploitation and expropriation that is felt in these other areas. As such, it can be a comfortable and empowering site of engagement; a space for connecting, celebrating, or voicing social concerns and frustrations. Food thus becomes a powerful conduit for opening up about especially those more difficult, shared experiences.

By looking at the latest episode from My African Food Friends – a series that employs food as a medium for meaningful conversations of Black experiences in Europe – this lecture will raise questions and discuss the effects of and responses to the hypervisible/invisible paradox of such experiences.

About the lecturer:
Tuleka Prah is an Editor and Filmmaker who holds a Ph.D. in Black Film Studies from Humboldt University, Berlin. She is the creator of My African Food Map, an innovative video blog, which collects and shares popular African food recipes.


Cover photo:
Isaiah Lopaz, "The Great Myth Of The African Handout"