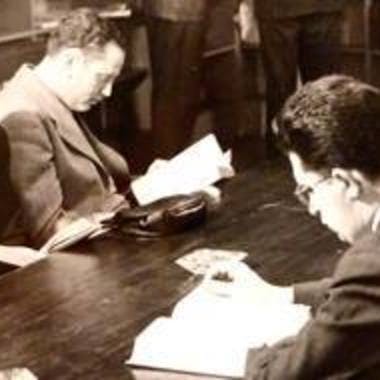 Berlin Psychoanalytic: Reading Group with Christian Smith
Berlin
Hobrechtstraße 66 Berlin, 12047
Description
The Berlin Psychoanalytic Reading Group will read selections of texts that can help in order to understand various aspects of psychoanalysis and the setting in which it developed.

There will be an emphasis on situating psychoanalysis in historical developments of Berlin. We will be exploring the roles of Berlin members of the Deutschen Psychoanalytischen Gesellschaft, known first as the Berliner Psychoanalytische Vereinigung (BPV), founded by Karl Abraham, as well as other Berlin contacts such as Wilhelm Fliess, Ludwig and Dorothea Tieck, writer E.T.A. Hoffmann and other important psychoanalysts such as Karen Horney, Wilhelm Reich, and Richard Huelsenbeck. 

The reading group will meet twice a month - on the first and third Tuesday of each month from 6:30 - 8:30 at Stillpoint Spaces in Berlin, Hobrechtstraße 66, 12047.

The group can be comprised of a continuum of levels of knowledge about psychoanalysis: the discussion will flow at different levels, and participants can feel free to engage at any level of comfort and commitment.

Meetings in the month April:
Tuesday 4th April 2017, 18:30 - 20:30
Tuesday 18th April 2017, 18:30 - 20:30

The reading group meetings and readings will be conducted in English, supplemented by German original texts where possible.