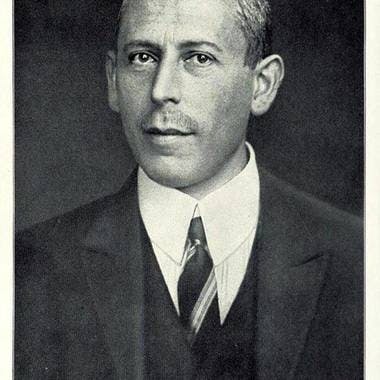 Berlin Psychoanalytic Reading Group: Karl Abraham & Berlin PsyA
Berlin
Hobrechtstraße 66 Berlin, 12047
Description
The Berlin Psychoanalytic reading group will meet twice in June: on Tuesday the 6th and Tuesday the 20th at 18:30 - 20:30.

The group will read four papers by Karl Abraham, 2 each week, and facilitator Christian Smith will deliver a short presentation on Abraham himself, and on the Berlin Psychoanalytic Society. More information on which papers to read at the end of this description.

The format for June will be somewhat different. The facilitator would like to assign each paper to at least one person who can read it and present it to the group. It would be better to have 2-3 people working on each paper as a group. Everyone else will only be asked to read one paper per week. 

There are three levels of commitment: 1. read one paper per week and participate in the general discussion. 2. close read a paper on either week one or week two and come ready to present it. 3. There is, as usual, the option of not reading anything and simply auditing. 

Those of you who live far away can participate online. 


SCHEDULE

June 6th
1. A short biographical presentation about Karl Abraham, by Christian
2. Abraham, K. The Experiencing of Sexual Traumas as a Form of Sexual Activity (1907) 16 pages
3. Abraham, K. Notes on the Psycho-Analytic Investigation and Treatment of Manic-Depressive Insanity and Allied Conditions (1911) 20 pages

June 20th
1. A short historical presentation about the Berlin Psychoanalytic Society, by Christian
2. Abraham, K. Origins and Growth of Object-Love, Part II of A Short study of the Development of the Libido (1924) 22 pages
3. Abraham, K. A Particular form of Neurotic Resistance Against the Psycho-Analytic Method (1919) 6 pages

Facilitated by Christian Smith, Bodyworker and Critical Theorist.